21/04/2021
Arkle Challenge Trophy (Gr.1)
Pour tous chevaux entiers, hongres et juments de 5 ans et au-dessus.
£130,000 (£73,854 - £27,825 - £13,926...)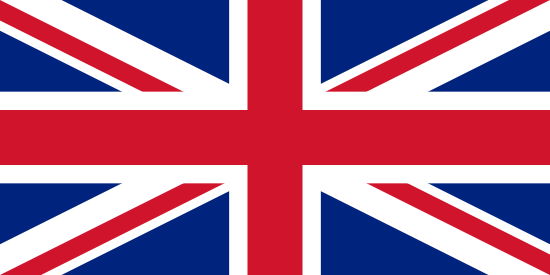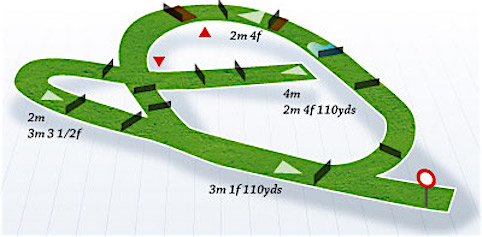 Conditions détaillées :
For 5yo+ which are allotted a rating of 110 or more by the BHA Head of Handicapping following a review of the horses entered and after taking account of races run up to and including March 8th. Horses which are not qualified for a rating in Great Britain, Ireland or France may also be entered. Such horses may be eligible providing the Handicapper is satisfied that the horse's racecourse performances up to and including March 8th would merit a minimum rating of 110. The decision of the BHA Head of Handicapping shall be final.
Weights: 11st 4lb
Allowances: mares 7lb
Historique :
Epreuve créée en 1946 sous le nom de Cotswold Chase, appellation conservée jusqu'en 1968, le Arkle Challenge Trophy se dispute traditionellement au mois de mars, le premier jour du grand meeting annuel de Cheltenham.
---
Dernière édition :
16/03/2021
Arkle Challenge Trophy (Gr.1)
£130,000 - 5 ans & + MHF
3200 m steeple Cheltenham
h. b. 7 par Sholokhov et Labarynth (Exit to Nowhere)
2e : ELDORADO ALLEN (AQPS)
h. 7 par Khalkevi et Hesmeralda (Royal Charter)
3e : CAPTAIN GUINNESS (IRE)
h. 6 par Arakan et Presenting d'Azy (Presenting)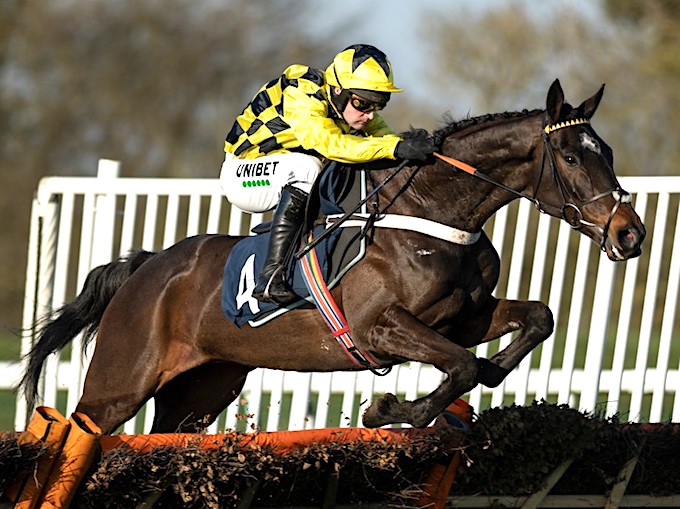 SHOLOKHOV, père du vainqueur.
Editions précédentes (75 vainqueurs) :
Année
Nom
Sexe
Age
Père
Mère
Pdm
Niveau
2020
PUT THE KETTLE ON
f.
6
STOWAWAY
NAME FOR FAME
QUEST FOR FAME
Gr.1

10/03/2020

Arkle Challenge Trophy (Gr.1)

£175,000 - 5 ans & + MHF

3200 m steeple Cheltenham

f. b. 6 par Stowaway et Name for Fame (Quest for Fame)

2e : FAKIR D'OUDAIRIES (AQPS)

h. 5 par Kapgarde et Niagara du Bois (Grand Trésor)

3e : ROUGE VIF (FR)

h. 6 par Sageburg et Rouge Amour (Cadoudal)

PUT THE KETTLE ON

2019
DUC DES GENIÈVRES (AQPS)
h.
6
BUCK'S BOUM
LOBELIE
ROUND SOVEREIGN
Gr.1

12/03/2019

Arkle Challenge Trophy (Gr.1)

£180,000 - 5 ans & + MHF

3200 m steeple Cheltenham

h. gr. 6 par Buck's Boum et Lobelie (Round Sovereign)

2e : US AND THEM (IRE)

h. 6 par Stowaway et Manorville (Flemensfirth)

3e : ARTICULUM (IRE)

h. 9 par Definite Article et Lugante (Luso)

DUC DES GENIÈVRES (AQPS)

2018
FOOTPAD
h.
6
CREACHADOIR
WILLAMINA
SADLER'S WELLS
Gr.1

13/03/2018

Arkle Challenge Trophy (Gr.1)

£175,000 - 5 ans & + MHF

3200 m steeple Cheltenham

h. b. 6 par Creachadoir et Willamina (Sadler's Wells)

2e : BRAIN POWER (IRE)

h. 7 par Kalanisi et Blonde Ambition (Old Vic)

3e : PETIT MOUCHOIR (FR)

h. 7 par Al Namix et Arnette (Denham Red)

FOOTPAD

2017
ALTIOR
h.
7
HIGH CHAPARRAL
MONTE SOLARO
KEY OF LUCK
Gr.1

14/03/2017

Arkle Challenge Trophy (Gr.1)

£175,000 - 5 ans & + MHF

3200 m steeple Cheltenham

h. b. 7 par High Chaparral et Monte Solaro (Key of Luck)

2e : CLOUDY DREAM (IRE)

h. 7 par Cloudings et Run Away Dream (Acceglio)

3e : ORDINARY WORLD (IRE)

h. 7 par Milan et Saucy Present (Presenting)

ALTIOR

2016
DOUVAN
h.
6
WALK IN THE PARK
STAR FACE
SAINT DES SAINTS
Gr.1

15/03/2016

Arkle Challenge Trophy (Gr.1)

£150,000 - 5 ans & + MHF

3200 m steeple Cheltenham

h. b. 6 par Walk in the Park et Star Face (Saint des Saints)

2e : SIZING JOHN (GB)

h. 6 par Midnight Legend et La Perrotine (Northern Crystal)

3e : FOX NORTON (FR)

h. 6 par Lando et Natt Musik (Kendor)

DOUVAN

2015
UN DE SCEAUX (AQPS)
h.
7
DENHAM RED
HOTESSE DE SCEAUX
APRIL NIGHT
Gr.1
2014
WESTERN WARHORSE
h.
6
WESTERNER
AN BANOG
ANSHAN
Gr.1
2013
SIMONSIG
h.
7
FAIR MIX
DUSTY TOO
TERIMON
Gr.1
2012
SPRINTER SACRÉ (AQPS)
h.
6
NETWORK
FATIMA III
BAYOLIDAAN
Gr.1
2011
CAPTAIN CHRIS
h.
7
KING'S THEATRE
FUNCTION DREAM
STRONG GALE
Gr.1
2010
SIZING EUROPE
h.
8
PISTOLET BLEU
JENNIE DUN
MANDALUS
Gr.1
2009
FORPADYDEPLASTERER
h.
7
MOSCOW SOCIETY
RUN ARTISTE
DEEP RUN
Gr.1
2008
TIDAL BAY
h.
7
FLEMENSFIRTH
JUNE'S BRIDE
LE MOSS
Gr.1
2007
MY WAY DE SOLZEN (AC)
h.
7
ASSESSOR
AGATHE DE SOLZEN
CHAMBERLIN
Gr.1
2006
VOY POR USTEDES
h.
5
VILLEZ
NUIT D'ECAJEUL
MATAHAWK
Gr.1
2005
CONTRABAND
h.
7
RED RANSOM
SHORTFALL
LAST TYCOON
Gr.1
2004
WELL CHIEF
h.
5
NIGHT SHIFT
WELLESIENA
SCENIC
Gr.1
2003
AZERTYUIOP (AC)
h.
6
BABY TURK
TEMARA
REX MAGNA
Gr.1
2002
MOSCOW FLYER
h.
8
MOSCOW SOCIETY
MEELICK LADY
DUKY
Gr.1
2001
Course Non Courue
-
-
-
-
2000
TIUTCHEV
h.
7
SOVIET STAR
CUT AHEAD
KALAGLOW
Gr.1
1999
FLAGSHIP UBERALLES
h.
5
ACCORDION
FOURTH DEGREE
OATS
Gr.1
1998
CHAMPLEVE
h.
5
KENDOR
NILMEEN
RIGHT ROYAL
Gr.1
1997
OR ROYAL
h.
6
KENDOR
POMME ROYALE
SHERGAR
Gr.1
1996
VENTANA CANYON
h.
7
UN DESPERADO
ADARIYSA
SHIRLEY HEIGHTS
Gr.1
1995
KLAIRON DAVIS
h.
6
ROSE LAUREL
STYRENE
TRENEL
Gr.1
1994
NAKIR
h.
6
NIKOS
NABITA
AKARAD
Gr.1
1993
TRAVADO
h.
7
STRONG GALE
ADELINA
ATHENIUS
Gr.1
1992
YOUNG POKEY
h.
7
UNCLE POKEY
YOUNG ROMANCE
KING'S TROOP
Gr.1
1991
REMITTANCE MAN
h.
7
PRINCE REGENT
MITTENS
RUN THE GANTLET
Gr.1
1990
COMANDANTE
h.
8
CANDY CANE
MEAKSTOWN
OSSIAN II
Gr.1
1989
WATERLOO BOY
h.
6
DEEP RUN
SAPPHIRE RED
RED ALERT
Gr.1
1988
DANISH FLIGHT
m.
9
PITPAN
TANGLE TUT
TANGLE
Gr.1
1987
GALA'S IMAGE
h.
7
GALA PERFORMANCE
CHILITA
TARQOGAN
Gr.1
1986
OREGON TRAIL
h.
6
AUCTION RING
ORIENTAL STAR
FALCON
Gr.1
1985
BOREEN PRINCE
h.
8
BOREEN
SANTA LUNA
SAINT CRESPIN III
Gr.1
1984
BOBSLINE
h.
8
HIGH LINE
GOLDEN DELICIOUS
KHALKIS
Gr.1
1983
RYEMAN
h.
6
ANDREA MANTEGNA
ENNIRIS
ENNIS
Gr.1
1982
THE BROCKSHEE
h.
7
GOLDHILL
PIN CLASP
PINDARI
Gr.1
1981
CLAYSIDE
h.
7
QUAYSIDE
CLAY DUCK
DICTA DRAKE
Gr.1
1980
ANAGLOG'S DAUGHTER
m.
5
ABOVE SUSPICION
ANAGLOG
WILL SOMERS
Gr.1
1979
CHINRULLAH
h.
7
BLUERULLAH
CHINOLA
CHOU CHIN CHOW
Gr.1
1978
ALVERTON
h.
8
MIDSUMMER NIGHT II
ALVERTONA
SAINT CRESPIN III
Gr.1
1977
TIP THE WINK
h.
7
TIEPOLO II
LAVARNA
LE LEVANSTELL
Gr.1
1976
ROARING WIND
h.
8
ARTICULATE
NEAR THE WIND
SAILING LIGHT
Gr.1
1975
BRONCHO
h.
6
CHOU CHIN CHOW
TEENAGE BLUES
BLUE CHARIOT
Gr.1
1974
CANASTA LAD
h.
8
STRAIGHT LAD
WISE NELLIE
BLACK ROCK
Gr.1
1973
DENYS ADVENTURE
h.
8
SAINT DENYS
FIRST ADVENTURE
FIGHTING DON
Gr.1
1972
PENDIL
h.
7
PENDRAGON
DILISKA
DISTINCTIVE
Gr.1
1971
ALPHEUS
h.
6
VALERULLAH
OLYMPIA
FORTINA
Gr.1
1970
SOLONING
h.
5
SOLON MORN
ROYAL DEB
FLUSH ROYAL
Gr.1
1969
CHATHAM
h.
5
ROMANY AIR
GRANDE FILLE DE CAVALLINI
DUBONNET
Gr.1
1968
THE HUSTLER
h.
6
WELSH ABBOT
ANEZULA
KING'S BENCH
Gr.1
1967
ARCTIC STREAM
h.
7
VULGAN
ARCTIC LADY
ICEBERG
Gr.1
1966
ARCTIC SUNSET
h.
6
ARCTIC SLAVE
GOLDEN SUNSET
FOROUGHI
Gr.1
1965
FLYINGBOLT
h.
6
AIRBORNE
EASTLOCK
EASTON
Gr.1
1964
GREEKTOWN
h.
8
MIDAS II
FLYING EXIT
WINALOT
Gr.1
1963
BEN STACK
h.
6
TANGLE
SWEET VERNAL
OVERTHROW
Gr.1
1962
PRUDENT BARNEY
h.
8
PRAXITHELES II
LADY BAGMAN
BAGMAN
Gr.1
1961
MOUNTCASHEL KING
h.
6
KING HAL
ALICE BITHORN
BIDAR
Gr.1
1960
MAZURKA
h.
6
MENETRIER
FARANDOLE II
DEUX-POUR-CENT
Gr.1
1959
FLAME GUN
h.
8
FLAMENCO
LADY MUSTANG
MUSTANG
Gr.1
1958
FORTRIA
h.
6
FORTINA
SENRIA
SUN YAT-SEN
Gr.1
1957
BALLYATOM
h.
5
ANNATOM
BALLYTHOUCHY
BALLYNAHINCH
Gr.1
1956
SIR KEN
h.
9
LAEKEN
CARTE GRISE
TAKE MY TIP
Gr.1
1955
MANUSCRIT
h.
5
FAIR COPY
MANADA
CANOT
Gr.1
1954
ARMORIAL
h.
5
SOUVERAIN
SKIPERIA
SIR NIGEL
Gr.1
1953
BRAMBLE TUDOR
f.
5
KING HAL
HEDGE LAW
WITHIN-THE-LAW
Gr.1
1952
NAUTICAL PRINT
h.
5
LIGHTHOUSE II
IMPRINT
ABBOTS TRACE
Gr.1
1951
RED STEEL
h.
5
STEEL-POINT
ROUGE GIRL
ACHTENAN
Gr.1
1950
HIGH LEVEL
h.
5
LINKLATER
BOBBIE MAC
KNIGHT OF THE GARTER
Gr.1
1949
GRAND REFRAIN
h.
5
REJOICE
ROSE GIRL
MARCUS FRIAR
Gr.1
1948
TOP CASH
h.
6
WAVETOP
LITTLE CASH
KNIGHT OF KILCASH
Gr.1
1947
Course Non Courue
-
-
-
-
1946
BRIGHT PENNY
h.
6
UMIDWAR
PENNY ROSE
ROSE PRINCE
Gr.1