12/07/2020
Ascot Gold Cup (Gr.1)
Chevaux entiers, hongres et juments de 4 ans et au-dessus.
£260,000 (£148,000 - £55,975 - £27,975...)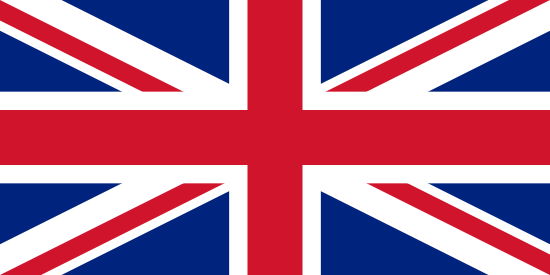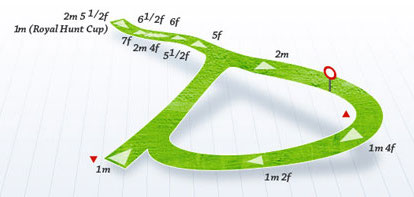 Conditions détaillées :
Weights: 4yo colts and geldings 9st (57 kg); fillies 8st 11lb (56 kg) 5yo and up horses and geldings 9st 2lb (58 kg); mares 8st 13lb (56 kg)
(Southern Hemisphere Allowance: 4-y-o 10lb (4 kg))

Historique :
Course créée en 1807, l'Ascot Gold Cup se dispute traditionnellement au mois de juin lors du meeting de Royal Ascot sur la distance de 4000 m. C'est l'épreuve phare du calendrier des stayers d'âge, et la plus longue du programme international avec son équivalent français, le Prix du Cadran.
Programme :
On retrouve logiquement au départ les meilleurs stayers européens, lesquels s'orienteront ensuite sur le Prix du Cadran à l'automne.
---
Dernière édition :
18/06/2020
Ascot Gold Cup (Gr.1)
£260,000 - 4 ans & + MHF
4000 m turf Ascot
m. al. 6 par Sea the Stars et Private Life (Bering)
2e : NAYEF ROAD (IRE)
m. 4 par Galileo et Rose Bonheur (Danehill Dancer)
3e : CROSS COUNTER (GB)
h. 5 par Teofilo et Waitress (Kingmambo)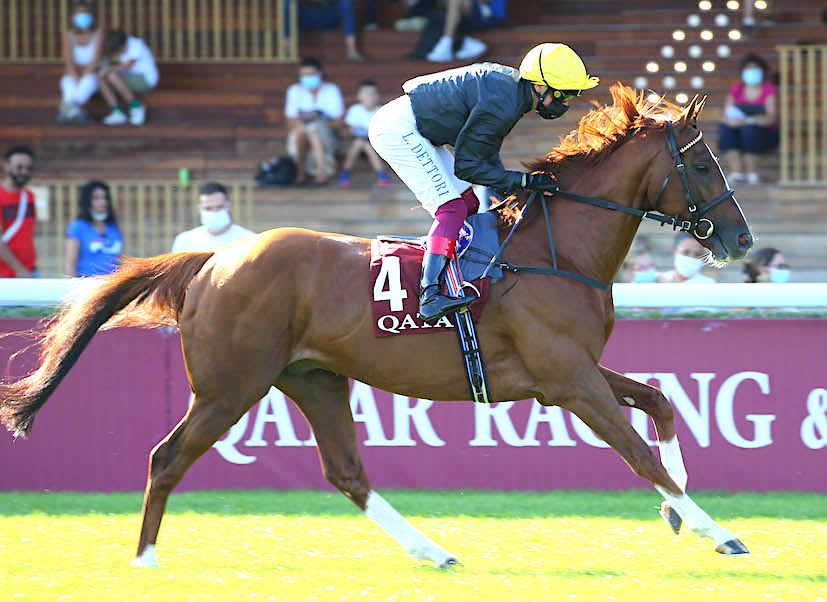 SEA THE STARS, père du vainqueur des 3 dernières éditions.
Editions précédentes (213 vainqueurs) :
Année
Nom
Sexe
Age
Père
Mère
Pdm
Niveau
2019
STRADIVARIUS
m.
5
SEA THE STARS
PRIVATE LIFE
BERING
Gr.1

20/06/2019

Ascot Gold Cup (Gr.1)

£500,000 - 4 ans & + MHF

4000 m turf Ascot

m. al. 5 par Sea the Stars et Private Life (Bering)

2e : DEE EX BEE (GB)

m. 4 par Farhh et Dubai Sunrise (Seeking the Gold)

3e : MASTER OF REALITY (IRE)

h. 4 par Frankel et L'Ancresse (Darshaan)

STRADIVARIUS

2018
STRADIVARIUS
m.
4
SEA THE STARS
PRIVATE LIFE
BERING
Gr.1

21/06/2018

Ascot Gold Cup (Gr.1)

£500,000 - 4 ans & + MHF

4000 m turf Ascot

m. al. 4 par Sea the Stars et Private Life (Bering)

2e : VAZIRABAD (FR)

h. 6 par Manduro et Visorama (Linamix)

3e : TORCEDOR (IRE)

h. 6 par Fastnet Rock et Magnolia Lane (Sadler's Wells)

STRADIVARIUS

2017
BIG ORANGE
h.
6
DUKE OF MARMALADE
MISS BROWN TO YOU
FASLIYEV
Gr.1

22/06/2017

Ascot Gold Cup (Gr.1)

£400,000 - 4 ans & + MHF

4000 m turf Ascot

h. b. 6 par Duke of Marmalade et Miss Brown to You (Fasliyev)

2e : ORDER OF ST GEORGE (IRE)

m. 5 par Galileo et Another Storm (Gone West)

3e : HARBOUR LAW (GB)

m. 4 par Lawman et Abunai (Pivotal)

BIG ORANGE

2016
ORDER OF ST GEORGE
m.
4
GALILEO
ANOTHER STORM
GONE WEST
Gr.1

16/06/2016

Ascot Gold Cup (Gr.1)

£400,000 - 4 ans & + MHF

4000 m turf Ascot

m. b. 4 par Galileo et Another Storm (Gone West)

2e : MIZZOU (IRE)

m. 5 par Galileo et Moments Of Joy (Darshaan)

3e : SHEIKHZAYEDROAD (GB)

h. 7 par Dubawi et Royal Secrets (Highest Honor)

ORDER OF ST GEORGE

2015
TRIP TO PARIS
h.
4
CHAMPS ELYSÉES
LA GRANDE ZOA
FANTASTIC LIGHT
Gr.1
2014
LEADING LIGHT
m.
4
MONTJEU
DANCE PARADE
GONE WEST
Gr.1
2013
ESTIMATE
f.
4
MONSUN
EBAZIYA
DARSHAAN
Gr.1
2012
COLOUR VISION
h.
4
RAINBOW QUEST
GIVE ME FIVE
MONSUN
Gr.1
2011
FAME AND GLORY
m.
5
MONTJEU
GRYADA
SHIRLEY HEIGHTS
Gr.1
2010
RITE OF PASSAGE
h.
6
GIANT'S CAUSEWAY
DAHLIA'S KRISSY
KRIS S
Gr.1
2009
YEATS
m.
8
SADLER'S WELLS
LYNDONVILLE
TOP VILLE
Gr.1
2008
YEATS
m.
7
SADLER'S WELLS
LYNDONVILLE
TOP VILLE
Gr.1
2007
YEATS
m.
6
SADLER'S WELLS
LYNDONVILLE
TOP VILLE
Gr.1
2006
YEATS
m.
5
SADLER'S WELLS
LYNDONVILLE
TOP VILLE
Gr.1
2005
WESTERNER
m.
6
DANEHILL
WALENSEE
TROY
Gr.1
2004
PAPINEAU
m.
4
SINGSPIEL
EARLY RISING
GREY DAWN II
Gr.1
2003
MR DINOS
m.
4
DESERT KING
SPEAR DANCE
GAY FANDANGO
Gr.1
2002
ROYAL REBEL
h.
6
ROBELLINO
GREENVERA
RIVERMAN
Gr.1
2001
ROYAL REBEL
h.
5
ROBELLINO
GREENVERA
RIVERMAN
Gr.1
2000
KAYF TARA
m.
6
SADLER'S WELLS
COLORSPIN
HIGH TOP
Gr.1
1999
ENZELI
m.
4
KAHYASI
EBAZIYA
DARSHAAN
Gr.1
1998
KAYF TARA
m.
4
SADLER'S WELLS
COLORSPIN
HIGH TOP
Gr.1
1997
CELERIC
h.
5
MTOTO
HOT SPICE
HOTFOOT
Gr.1
1996
CLASSIC CLICHE
m.
4
SALSE
PATO
HIGH TOP
Gr.1
1995
DOUBLE TRIGGER
m.
4
ELA-MANA-MOU
SOLAC
GAY LUSSAC
Gr.1
1994
ARCADIAN HEIGHTS
m.
6
SHIRLEY HEIGHTS
MISS LONGCHAMP
NORTHFIELDS
Gr.1
1993
DRUM TAPS
m.
7
DIXIELAND BAND
LAVENDULA ROSE
LE LEVANSTELL
Gr.1
1992
DRUM TAPS
m.
6
DIXIELAND BAND
LAVENDULA ROSE
LE LEVANSTELL
Gr.1
1991
INDIAN QUEEN
f.
6
ELECTRIC
TAJ PRINCESS
TAJ DEWAN
Gr.1
1990
ASHAL
m.
4
TOUCHING WOOD
JOHARA
EXCLUSIVE NATIVE
Gr.1
1989
SADEEM
m.
6
FORLI
MISS MAZEPAH
NIJINSKY II
Gr.1
1988
SADEEM
m.
5
FORLI
MISS MAZEPAH
NIJINSKY II
Gr.1
1987
PAEAN
m.
4
BUSTINO
MIXED APPLAUSE
NIJINSKY II
Gr.1
1986
LONGBOAT
m.
5
WELSH PAGEANT
PIROGUE
RELIANCE II
Gr.1
1985
GILDORAN
m.
5
RHEINGOLD
DURTAL
LYPHARD
Gr.1
1984
GILDORAN
m.
4
RHEINGOLD
DURTAL
LYPHARD
Gr.1
1983
LITTLE WOLF
m.
5
GRUNDY
HIDING PLACE
DOUTELLE
Gr.1
1982
ARDROSS
m.
6
RUN THE GANTLET
LE MELODY
LEVMOSS
Gr.1
1981
ARDROSS
m.
5
RUN THE GANTLET
LE MELODY
LEVMOSS
Gr.1
1980
LE MOSS
m.
5
LE LEVANSTELL
FEEMOSS
BALLYMOSS
Gr.1
1979
LE MOSS
m.
4
LE LEVANSTELL
FEEMOSS
BALLYMOSS
Gr.1
1978
SHANGAMUZO
m.
5
KLAIRON
FRENCH FERN
MOSSBOROUGH
Gr.1
1977
SAGARO
m.
6
ESPRESSO
ZAMBARA
MOSSBOROUGH
Gr.1
1976
SAGARO
m.
5
ESPRESSO
ZAMBARA
MOSSBOROUGH
Gr.1
1975
SAGARO
m.
4
ESPRESSO
ZAMBARA
MOSSBOROUGH
Gr.1
1974
RAGSTONE
m.
4
RAGUSA
FOTHERINGAY
RIGHT ROYAL
Gr.1
1973
LASSALLE
m.
4
BON MOT
WINDY CLIFF
HARD SAUCE
Gr.1
1972
ERIMO HAWK
m.
4
SEA HAWK II
NICK OF TIME
NICOLAUS
Gr.1
1971
RANDOM SHOT
m.
4
PIRATE KING
TIME AND CHANCE
SUPREME COURT
Gr.1
1970
PRECIPICE WOOD
m.
4
LAUSO
GRECIAN GARDEN
KINGSTONE
Gr.1
1969
LEVMOSS
m.
4
LE LEVANSTELL
FEEMOSS
BALLYMOSS
Gr.1
1968
PARDALLO
m.
5
PARDAL
GREAT SUCCESS II
NICCOLO DELL'ARCA
Gr.1
1967
PARBURY
m.
4
PARDAL
ALCONBURY
ALYCIDON
Gr.1
1966
FIGHTING CHARLIE
m.
5
TENERANI
FLIGHT OF THE HERON
CAMERONIAN
Gr.1
1965
FIGHTING CHARLIE
m.
4
TENERANI
FLIGHT OF THE HERON
CAMERONIAN
Gr.1
1964
Course Non Courue
-
-
-
-
1963
TWILIGHT ALLEY
m.
4
ALYCIDON
CREPUSCULE
MIEUXCÉ
Gr.1
1962
BALTO
m.
4
WILD RISK
BOUCLETTE
VICTRIX
Gr.1
1961
PANDOFELL
m.
4
SOLAR SLIPPER
NADIKA
NOSCA
Gr.1
1960
SHESHOON
m.
4
PRECIPITATION
NOORANI
NEARCO
Gr.1
1959
WALLABY II
m.
4
FAST FOX
WAGGING TAIL
TOURBILLON
Gr.1
1958
GLADNESS
f.
5
SAYAJIRAO
BRIGHT LADY
APRIL THE FIFTH
Gr.1
1957
ZARATHUSTRA
m.
6
PERSIAN GULF
SALVIA
SANSOVINO
Gr.1
1956
MACIP
m.
4
MARSYAS II
COREJADA
PHARIS II
Gr.1
1955
BOTTICELLI
m.
4
BLUE PETER
BUONAMICA
NICCOLO DELL'ARCA
Gr.1
1954
ELPENOR
m.
4
OWEN TUDOR
LIBERATION
BAHRAM
Gr.1
1953
SOUEPI
m.
5
EPIGRAM
SOUSSE
BALA HISSAR
Gr.1
1952
AQUINO
m.
4
TORNADO
APULIA
APELLE
Gr.1
1951
PAN II
m.
4
ATYS
PRETTY GIRL
TOURBILLON
Gr.1
1950
SUPERTELLO
m.
4
DONATELLO II
HELIA
HYPERION
Gr.1
1949
ALYCIDON
m.
4
DONATELLO II
AURORA
HYPERION
Gr.1
1948
ARBAR
m.
4
DJEBEL
ASTRONOMIE
ASTERUS
Gr.1
1947
SOUVERAIN
m.
4
MARAVEDIS
JOLIE REINE
PALAIS ROYAL II
Gr.1
1946
CARACALLA
m.
4
TOURBILLON
ASTRONOMIE
ASTERUS
Gr.1
1945
OCEAN SWELL
m.
4
BLUE PETER
JIFFY
HURRY ON
Gr.1
1944
UMIDDAD
m.
4
DASTUR
UDAIPUR
BLANDFORD
Gr.1
1943
UJIJI
m.
4
UMIDWAR
THERESINA
DIOPHON
Gr.1
1942
OWEN TUDOR
m.
4
HYPERION
MARY TUDOR II
PHAROS
Gr.1
1941
FINIS
m.
6
CAMERONIAN
FELKINGTON
LEMBERG
Gr.1
1940
Course Non Courue
-
-
-
-
1939
FLYON
m.
4
FLAMINGO
ACQUIT
HURRY ON
Gr.1
1938
FLARES
m.
5
GALLANT FOX
FLAMBINO
WRACK
Gr.1
1937
PRECIPITATION
m.
4
HURRY ON
DOUBLE LIFE
BACHELOR'S DOUBLE
Gr.1
1936
QUASHED
f.
4
OBLITERATE
VERDICT
SHOGUN
Gr.1
1935
TIBERIUS
m.
4
FOXLAW
GLENABATRICK
CAPTAIN CUTTLE
Gr.1
1934
FELICITATION
m.
4
COLORADO
FELICITA
CANTILEVER
Gr.1
1933
FOXHUNTER
m.
4
FOXLAW
TRIMESTRAL
WILLIAM THE THIRD
Gr.1
1932
TRIMDON
m.
6
SON-IN-LAW
TRIMESTRAL
WILLIAM THE THIRD
Gr.1
1931
TRIMDON
m.
5
SON-IN-LAW
TRIMESTRAL
WILLIAM THE THIRD
Gr.1
1930
BOSWORTH
m.
4
SON-IN-LAW
SERENISSIMA
MINORU
Gr.1
1929
INVERSHIN
m.
7
INVINCIBLE
AJANTIA
AJAX
Gr.1
1928
INVERSHIN
m.
6
INVINCIBLE
AJANTIA
AJAX
Gr.1
1927
FOXLAW
m.
5
SON-IN-LAW
ALOPE
GALLINULE
Gr.1
1926
SOLARIO
m.
4
GAINSBOROUGH
SUN WORSHIP
SUNDRIDGE
Gr.1
1925
SANTORB
m.
4
SANTOI
COUNTESS TORBY
MORGANATIC
Gr.1
1924
MASSINE
m.
4
CONSOLS
MAURI
AJAX
Gr.1
1923
HAPPY MAN
m.
7
DESMAN
HAPPY CHILD
CHILDWICK
Gr.1
1922
GOLDEN MYTH
m.
4
TREDENNIS
GOLDEN LILY
PERSIMMON
Gr.1
1921
PERIOSTEUM
m.
4
RADIUM
PERSICARIA
PERSIMMON
Gr.1
1920
TANGIERS
m.
4
CYLGAD
ORANGE GIRL
WILLIAM THE THIRD
Gr.1
1919
BY JINGO
m.
5
AQUASCUTUM
MINNESOTA
VELASQUEZ
Gr.1
1918
GAINSBOROUGH
m.
3
BAYARDO
ROSEDROP
ST FRUSQUIN
Gr.1
1917
GAY CRUSADER
m.
3
BAYARDO
GAY LAURA
BEPPO
Gr.1
1916
Course Non Courue
-
-
-
-
1915
Course Non Courue
-
-
-
-
1914
ALEPPO
m.
5
BEPPO
CHERE REINE
FLORIZEL II
Gr.1
1913
PRINCE PALATINE
m.
5
PERSIMMON
LADY LIGHTFOOT
ISINGLASS
Gr.1
1912
PRINCE PALATINE
m.
4
PERSIMMON
LADY LIGHTFOOT
ISINGLASS
Gr.1
1911
WILLONYX
m.
4
WILLIAM THE THIRD
TRIBONYX
GALLINULE
Gr.1
1910
BAYARDO
m.
4
BAY RONALD
GALICIA
GALOPIN
Gr.1
1909
BAYARDO
m.
3
BAY RONALD
GALICIA
GALOPIN
Gr.1
1908
THE WHITE KNIGHT
m.
5
DESMOND
PELLA
BUCKSHOT
Gr.1
1907
THE WHITE KNIGHT
m.
4
DESMOND
PELLA
BUCKSHOT
Gr.1
1906
BACHELOR'S BUTTON
m.
7
WINKFIELD
MILADY
KISBER
Gr.1
1905
ZINFANDEL
m.
5
PERSIMMON
MEDORA
BEND OR
Gr.1
1904
THROWAWAY
m.
5
RIGHT-AWAY
THEALE
DONOVAN
Gr.1
1903
MAXIMUM
m.
4
CHALET
URGENCE
DOLLAR
Gr.1
1902
WILLIAM THE THIRD
m.
4
ST SIMON
GRAVITY
WISDOM
Gr.1
1901
SANTOI
m.
4
QUEEN'S BIRTHDAY
MERRY WIFE
MERRY HAMPTON
Gr.1
1900
MERMAN
m.
8
GRAND FLANEUR
SEAWEED
COLTNESS
Gr.1
1899
CYLLENE
m.
4
BONA VISTA
ARCADIA
ISONOMY
Gr.1
1898
ELF II
m.
5
UPAS
ANALOGY
ADVENTURER
Gr.1
1897
PERSIMMON
m.
4
ST SIMON
PERDITA
HAMPTON
Gr.1
1896
LOVE WISELY
m.
3
WISDOM
LOVELORN
PHILAMMON
Gr.1
1895
ISINGLASS
m.
5
ISONOMY
DEAD LOCK
WENLOCK
Gr.1
1894
LA FLECHE
f.
5
ST SIMON
QUIVER
TOXOPHILITE
Gr.1
1893
MARCION
m.
3
ROYAL HAMPTON
EMMELINE MARCIA
QUEEN'S MESSENGER
Gr.1
1892
BUCCANEER
m.
4
PRIVATEER
PRIMULA
LORD LYON
Gr.1
1891
MORION
m.
4
BARCALDINE
CHAPLET
BEADSMAN
Gr.1
1890
GOLD
m.
4
STERLING
LUCETTA
TIBTHORPE
Gr.1
1889
TRAYLES
m.
4
RESTLESS
MISS MABEL
KNIGHT OF THE GARTER
Gr.1
1888
TIMOTHY
m.
4
HERMIT
LADY MASHAM
brother to STRAFFORD
Gr.1
1887
BIRD OF FREEDOM
m.
5
THURINGIAN PRINCE
VITULA
ARTHUR WELLESLEY
Gr.1
1886
ALTHORP
m.
4
TIBTHORPE
BIDE-A-WEE
FIRST FLIGHT
Gr.1
1885
ST GATIEN
m.
4
THE ROVER
SAINT EDITHA
KINGLEY VALE
Gr.1
1884
ST SIMON
m.
3
GALOPIN
ST ANGELA
KING TOM
Gr.1
1883
TRISTAN
m.
5
HERMIT
THRIFT
STOCKWELL
Gr.1
1882
FOXHALL
m.
4
KING ALFONSO
JAMAICA
LEXINGTON
Gr.1
1881
ROBERT THE DEVIL
m.
4
BERTRAM
CAST OFF
THE PROMISED LAND
Gr.1
1880
ISONOMY
m.
5
STERLING
ISOLA BELLA
STOCKWELL
Gr.1
1879
ISONOMY
m.
4
STERLING
ISOLA BELLA
STOCKWELL
Gr.1
1878
VERNEUIL
m.
4
MORTEMER
REGALIA
STOCKWELL
Gr.1
1877
PETRARCH
m.
4
LORD CLIFDEN
LAURA
ORLANDO
Gr.1
1876
APOLOGY
f.
5
ADVENTURER
MANDRAGORA
RATAPLAN
Gr.1
1875
DONCASTER
m.
5
STOCKWELL
MARIGOLD
TEDDINGTON
Gr.1
1874
BOIARD
m.
4
VERMOUTH
LA BOSSUE
DE CLARE
Gr.1
1873
CREMORNE
m.
4
PARMESAN
RIGOLBOCHE
RATAPLAN
Gr.1
1872
HENRY
m.
4
MONARQUE
MISS ION
ION
Gr.1
1871
MORTEMER
m.
6
COMPIEGNE
COMTESSE
NUNCIO
Gr.1
1870
SABINUS
f.
3
NEWMINSTER
VESTA
STOCKWELL
Gr.1
1869
BRIGANTINE
f.
3
BUCCANEER
LADY MACDONALD
TOUCHSTONE
Gr.1
1868
BLUE GOWN
m.
3
BEADSMAN
BAS BLEU
STOCKWELL
Gr.1
1867
LECTURER
m.
4
COLSTERDALE
ALGEBRA
MATHEMATICIAN
Gr.1
1866
GLADIATEUR
m.
4
MONARQUE
MISS GLADIATOR
GLADIATOR
Gr.1
1865
ELY
m.
4
KINGSTON
THE BLOOMER
MELBOURNE
Gr.1
1864
SCOTTISH CHIEF
m.
3
LORD OF THE ISLES
MISS ANN
THE LITTLE KNOWN
Gr.1
1863
BUCKSTONE
m.
4
VOLTIGEUR
BURLESQUE
TOUCHSTONE
Gr.1
1862
ASTEROID
m.
4
STOCKWELL
TEETOTUM
TOUCHSTONE
Gr.1
1861
THORMANBY
m.
4
WINDHOUND
ALICE HAWTHORN
MULEY MOLOCH
Gr.1
1860
RUPEE
f.
3
THE NABOB
BRAVERY
GAMEBOY
Gr.1
1859
FISHERMAN
m.
6
HERON
MAINBRACE
SHEET ANCHOR
Gr.1
1858
FISHERMAN
m.
5
HERON
MAINBRACE
SHEET ANCHOR
Gr.1
1857
SKIRMISHER
m.
3
VOLTIGEUR
GARDHAM MARE
GARDHAM
Gr.1
1856
WINKFIELD
m.
5
ALARM
MARE BY ST NICHOLAS
ST NICHOLAS
Gr.1
1855
FANDANGO
m.
3
BARNTON
CASTANETTE
DON JOHN
Gr.1
1854
WEST AUSTRALIAN
m.
4
MELBOURNE
MOWERINA
TOUCHSTONE
Gr.1
1853
TEDDINGTON
m.
5
ORLANDO
MISS TWICKENHAM
ROCKINGHAM
Gr.1
1852
JOE MILLER
m.
3
VENISON
WITTICISM
SULTAN JUNIOR
Gr.1
1851
WOOLWICH
m.
5
CHATHAM
CLEMENTINA
ACTAEON
Gr.1
1850
THE FLYING DUTCHMAN
m.
4
BAY MIDDLETON
BARBELLE
SANDBECK
Gr.1
1849
VAN TROMP
m.
5
LANERCOST
BARBELLE
SANDBECK
Gr.1
1848
THE HERO
m.
5
CHESTERFIELD
GRACE DARLING
DEFENCE
Gr.1
1847
THE HERO
m.
4
CHESTERFIELD
GRACE DARLING
DEFENCE
Gr.1
1846
ALARM
m.
4
VENISON
SOUTHDOWN
DEFENCE
Gr.1
1845
THE EMPEROR
m.
4
DEFENCE
REVELLER MARE
REVELLER
Gr.1
1844
THE EMPEROR
m.
3
DEFENCE
REVELLER MARE
REVELLER
Gr.1
1843
RALPH
m.
5
DOCTOR SYNTAX
CATTON mare
CATTON
Gr.1
1842
BEESWING
f.
9
DOCTOR SYNTAX
BEESWING'S dam
ARDROSSAN
Gr.1
1841
LANERCOST
m.
6
LIVERPOOL
OTIS
BUSTARD
Gr.1
1840
ST FRANCIS
m.
5
ST PATRICK
SURPRISE
SCUD
Gr.1
1839
CARAVAN
m.
5
CAMEL
WINGS
THE FLYER
Gr.1
1838
GREY MOMUS
m.
3
COMUS
CERVANTES mare
CERVANTES
Gr.1
1837
TOUCHSTONE
m.
6
CAMEL
BANTER
MASTER HENRY
Gr.1
1836
TOUCHSTONE
m.
5
CAMEL
BANTER
MASTER HENRY
Gr.1
1835
GLENCOE
m.
4
SULTAN
TRAMPOLINE
TRAMP
Gr.1
1834
GLAUCUS
m.
4
PARTISAN
NANINE
SELIM
Gr.1
1833
GALATA
f.
4
SULTAN
ADVANCE
PIONEER
Gr.1
1832
CAMARINE
f.
4
JUNIPER
RUBENS mare
RUBENS
Gr.1
1831
CETUS
m.
4
WHALEBONE
LAMIA
GOHANNA
Gr.1
1830
LUCETTA
f.
4
REVELLER
LUSS
HEDLEY
Gr.1
1829
ZINGANEE
m.
4
TRAMP
FOLLY
YOUNG DRONE
Gr.1
1828
BOBADILLA
f.
3
BOBADIL
PYTHONESS
SORCERER
Gr.1
1827
MEMNON
m.
5
WHISKER
MANUELLA
DICK ANDREWS
Gr.1
1826
CHÂTEAU MARGAUX
m.
4
WHALEBONE
WASP
GOHANNA
Gr.1
1825
BIZARRE
m.
5
ORVILLE
BIZARRE
PERUVIAN
Gr.1
1824
BIZARRE
m.
4
ORVILLE
BIZARRE
PERUVIAN
Gr.1
1823
MARCELLUS
m.
4
SELIM
BRISEIS
BENINGBROUGH
Gr.1
1822
SIR HULDIBRAND
m.
4
OCTAVIUS
Y PITSHILL
GOHANNA
Gr.1
1821
BANKER
m.
5
SMOLENSKO
QUAIL
GOHANNA
Gr.1
1820
CHAMPIGNON
m.
4
TRUFFLE
MARIA
HIGHFLYER
Gr.1
1819
ANTICIPATION
m.
7
HAMBLETONIAN
HYALE
PHOENOMENON
Gr.1
1818
BELVILLE
m.
7
ORVILLE
PRECIPITATE mare
PRECIPITATE
Gr.1
1817
SIR RICHARD
m.
4
DICK ANDREWS
PEA BLOSSOM
DON QUIXOTE
Gr.1
1816
ANTICIPATION
m.
4
HAMBLETONIAN
HYALE
PHOENOMENON
Gr.1
1815
ALADDIN
m.
5
GILES
WALNUT mare
WALNUT
Gr.1
1814
PRANKS
f.
5
HYPERION
FRISKY
FIDGET
Gr.1
1813
LUTZEN
m.
4
FIRELOCK
ARETHUSA
DUNGANNON
Gr.1
1812
FLASH
m.
3
SIR OLIVER
HARRIET
VOLUNTEER
Gr.1
1811
JANNETTE
f.
4
KING BLADUD
DRUG
PRECIPITATE
Gr.1
1810
LOITERER
m.
4
SORCERER
SISTER 1 TO OLD ENGLAND
SIR PETER TEAZLE
Gr.1
1809
ANDERIDA
f.
4
GOHANNA
LAZY
EGREMONT'S DRIVER
Gr.1
1808
BRIGHTON
m.
4
GOHANNA
TRENTHAM mare
TRENTHAM
Gr.1
1807
MASTER JACKEY
m.
3
JOHNNY
SEEDLING
PUMPKIN
Gr.1