03/12/2021
Breeders' Cup Distaff (Gr.1)
Juments PS de 3 ans et au-dessus.
$2,000,000 ($1,100,000 - $340,000 - $180,000 - $100,000 - $60,000 - $20,000...)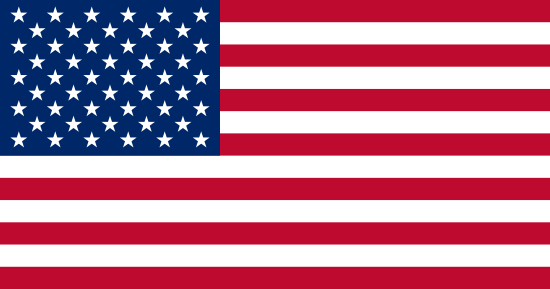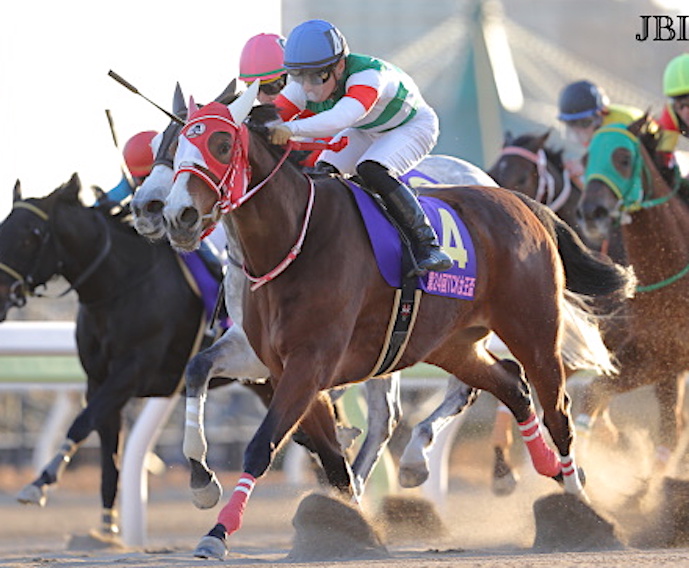 Conditions détaillées :
Weight Conditions: Northern Hemisphere Three-Year-Olds, 121 lbs.; Older, 124 lbs.; Southern Hemisphere Three-Year-Olds, 116 lbs.; Older, 124 lbs.
Special Conditions: All horses must be nominated to compete in the Breeders' Cup World Championships. Horses not Nominated to Breeders' Cup may be nominated under the Horses of Racing Age nomination program. For questions on eligibility or to nominate a Racehorse please visit www.members.breederscup.com.
Historique :
Créé en 1984, le Breeders' Cup Distaff (qui porta le nom de Breeders' Cup Ladies Classic de 2008 à 2012) est une épreuve intergénération réservée aux femelles, courue sur 1800 m dirt (initialement 2000 m) sur différents hippodromes en fonction du calendrier de la Breeders' Cup.
Programme :
C'est la course la plus importante du calendrier américain des femelles, bien que les meilleures se risquent parfois à affronter les mâles dans le Breeders' Cup Classic...
---
Dernière édition :
06/11/2021
Breeders' Cup Distaff (Gr.1)
$2,000,000 - 3 ans & + F
1800 m dirt Del Mar (CA)
f. b. 5 par Orfèvre et Vite Marcher (French Deputy)
2e : DUNBAR ROAD (USA)
f. 5 par Quality Road et Gift List (Bernardini)
3e : MALATHAAT (USA)
f. 3 par Curlin et Dreaming of Julia (A.P. Indy)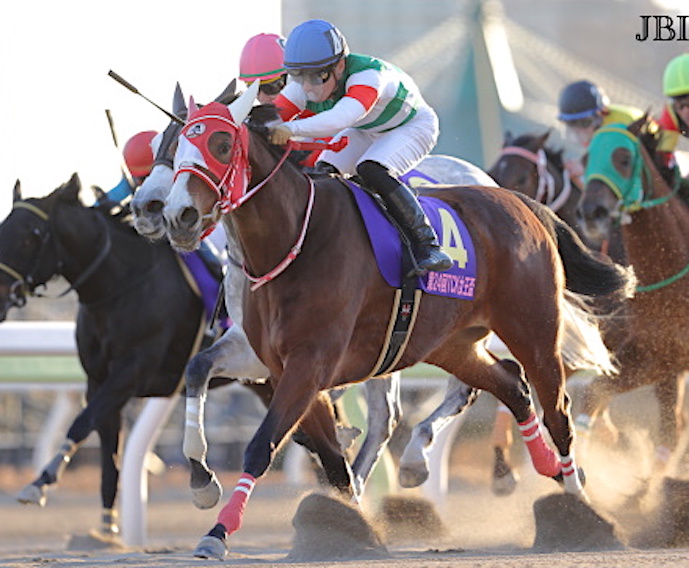 ORFÈVRE, père de la gagnante.
Editions précédentes (37 vainqueurs) :
Année
Nom
Sexe
Age
Père
Mère
Pdm
Niveau
2020
MONOMOY GIRL
f.
5
TAPIZAR
DRUMETTE
HENNY HUGHES
Gr.1

07/11/2020

Breeders' Cup Distaff (Gr.1)

$2,000,000 - 3 ans & + F

1800 m dirt Keeneland (KY)

f. al. 5 par Tapizar et Drumette (Henny Hughes)

2e : VALIANCE (USA)

f. 4 par Tapit et Last Full Measure (Empire Maker)

3e : DUNBAR ROAD (USA)

f. 4 par Quality Road et Gift List (Bernardini)

MONOMOY GIRL

2019
BLUE PRIZE
f.
6
PURE PRIZE
BLUES FOR SALE
NOT FOR SALE
Gr.1

02/11/2019

Breeders' Cup Distaff (Gr.1)

$2,000,000 - 3 ans & + F

1800 m dirt Santa Anita (CA)

f. al. 6 par Pure Prize et Blues for Sale (Not for Sale)

2e : MIDNIGHT BISOU (USA)

f. 4 par Midnight Lute et Diva Delite (Repent)

3e : SERENGETI EMPRESS (USA)

f. 3 par Alternation et Havisham (Bernardini)

BLUE PRIZE

2018
MONOMOY GIRL
f.
3
TAPIZAR
DRUMETTE
HENNY HUGHES
Gr.1

03/11/2018

Breeders' Cup Distaff (Gr.1)

$2,000,000 - 3 ans & + F

1800 m dirt Churchill Downs (KY)

f. al. 3 par Tapizar et Drumette (Henny Hughes)

2e : WOW CAT (CHI)

f. 4 par Lookin at Lucky et Winter Cat (Cat Thief)

3e : MIDNIGHT BISOU

f. 3 par Midnight Lute et Diva Delite (Repent)

MONOMOY GIRL

2017
FOREVER UNBRIDLED
f.
5
UNBRIDLED'S SONG
LEMONS FOREVER
LEMON DROP KID
Gr.1

03/11/2017

Breeders' Cup Distaff (Gr.1)

$2,000,000 - 3 ans & + F

1800 m dirt Del Mar (CA)

f. b. 5 par Unbridled's Song et Lemons Forever (Lemon Drop Kid)

2e : ABEL TASMAN (USA)

f. 3 par Quality Road et Vargas Girl (Deputy Minister)

3e : PARADISE WOODS (USA)

f. 3 par Union Rags et Wild Forest (Forest Wildcat)

FOREVER UNBRIDLED

2016
BEHOLDER
f.
6
HENNY HUGHES
LESLIE'S LADY
TRICKY CREEK
Gr.1

04/11/2016

Breeders' Cup Distaff (Gr.1)

$2,000,000 - 3 ans & + F

1800 m dirt Santa Anita (CA)

f. b. 6 par Henny Hughes et Leslie's Lady (Tricky Creek)

2e : SONGBIRD (USA)

f. 3 par Medaglia d'Oro et Ivanavinalot (West Acre)

3e : FOREVER UNBRIDLED (USA)

f. 4 par Unbridled's Song et Lemons Forever (Lemon Drop Kid)

BEHOLDER

2015
STOPCHARGINGMARIA
f.
4
TALE OF THE CAT
EXOTIC BLOOM
MONTBROOK
Gr.1

30/10/2015

Breeders' Cup Distaff (Gr.1)

$2,000,000 - 3 ans & + F

1800 m dirt Keeneland (KY)

f. bf. 4 par Tale of the Cat et Exotic Bloom (Montbrook)

2e : STELLAR WIND (USA)

f. 3 par Curlin et Evening Star (Malibu Moon)

3e : CURALINA (USA)

f. 3 par Curlin et Whatdreamsrmadeof (Graeme Hall)

STOPCHARGINGMARIA

2014
UNTAPABLE
f.
3
TAPIT
FUN HOUSE
PRIZED
Gr.1
2013
BEHOLDER
f.
3
HENNY HUGHES
LESLIE'S LADY
TRICKY CREEK
Gr.1
2012
ROYAL DELTA
f.
4
EMPIRE MAKER
DELTA PRINCESS
A.P. INDY
Gr.1
2011
ROYAL DELTA
f.
3
EMPIRE MAKER
DELTA PRINCESS
A.P. INDY
Gr.1
2010
UNRIVALED BELLE
f.
4
UNBRIDLED'S SONG
QUEENIE BELLE
BERTRANDO
Gr.1
2009
LIFE IS SWEET
f.
4
STORM CAT
SWEET LIFE
KRIS S
Gr.1
2008
ZENYATTA
f.
4
STREET CRY
VERTIGINEUX
KRIS S
Gr.1
2007
GINGER PUNCH
f.
4
AWESOME AGAIN
NAPPELON
BOLD REVENUE
Gr.1
2006
ROUND POND
f.
4
AWESOME AGAIN
GIFT OF DANCE
TREMPOLINO
Gr.1
2005
PLEASANT HOME
f.
4
SEEKING THE GOLD
OUR COUNTRY PLACE
PLEASANT COLONY
Gr.1
2004
ASHADO
f.
3
SAINT BALLADO
GOULASH
MARI'S BOOK
Gr.1
2003
ADORATION
f.
4
HONOR GRADES
SEWING LADY
KEY TO THE MINT
Gr.1
2002
AZERI
f.
4
JADE HUNTER
ZODIAC MISS
AHONOORA
Gr.1
2001
UNBRIDLED ELAINE
f.
3
UNBRIDLED'S SONG
CAROL'S FOLLY
TAYLOR'S FALLS
Gr.1
2000
SPAIN
f.
3
THUNDER GULCH
DRINA
REGAL AND ROYAL
Gr.1
1999
BEAUTIFUL PLEASURE
f.
4
MAUDLIN
BEAUTIFUL BID
BALDSKI
Gr.1
1998
ESCENA
f.
5
STRAWBERRY ROAD
CLAXTON'S SLEW
SEATTLE SLEW
Gr.1
1997
AJINA
f.
3
STRAWBERRY ROAD
WINGLET
ALYDAR
Gr.1
1996
JEWEL PRINCESS
f.
4
KEY TO THE MINT
JEWEL RIDGE
MELYNO
Gr.1
1995
INSIDE INFORMATION
f.
4
PRIVATE ACCOUNT
PURE PROFIT
KEY TO THE MINT
Gr.1
1994
ONE DREAMER
f.
6
RELAUNCH
CREATIVELY
PRETENSE
Gr.1
1993
HOLLYWOOD WILDCAT
f.
3
KRIS S
MISS WILDCATTER
MR PROSPECTOR
Gr.1
1992
PASEANA
f.
5
AHMAD
PASIFLIN
FLINTHAM
Gr.1
1991
DANCE SMARTLY
f.
3
DANZIG
CLASSY 'N SMART
SMARTEN
Gr.1
1990
BAYAKOA
f.
6
CONSULTANT'S BID
ARLUCEA
GOOD MANNERS
Gr.1
1989
BAYAKOA
f.
5
CONSULTANT'S BID
ARLUCEA
GOOD MANNERS
Gr.1
1988
PERSONAL ENSIGN
f.
4
PRIVATE ACCOUNT
GRECIAN BANNER
HOIST THE FLAG
Gr.1
1987
SACAHUISTA
f.
3
RAJA BABA
NALEES FLYING FLAG
HOIST THE FLAG
Gr.1
1986
LADY'S SECRET
f.
4
SECRÉTARIAT
GREAT LADY M
ICECAPADE
Gr.1
1985
LIFE'S MAGIC
f.
4
COX'S RIDGE
FIRE WATER
TOM ROLFE
Gr.1
1984
PRINCESS ROONEY
f.
4
VERBATIM
PARRISH PRINCESS
DRONE
Gr.1