25/02/2021
Cotswold Chase (Gr.2)
Chevaux entiers, hongres et juments de 5 ans et au-dessus.
£50,000 (£28,135 - £10,600 - £5,305...)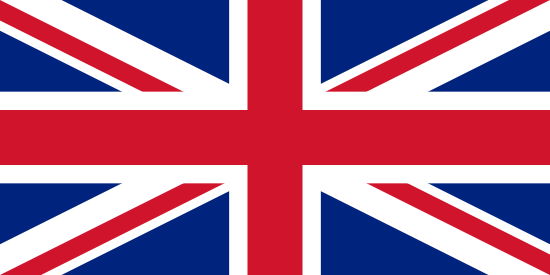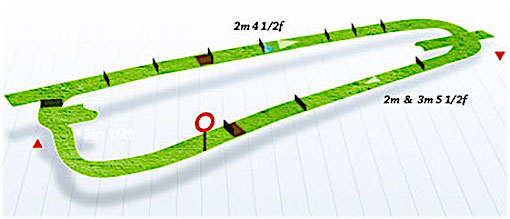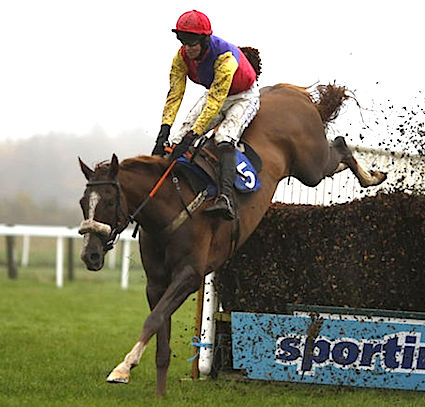 Conditions détaillées :
Weights: 5yo 10st 9lb; 6yo+ 11st
Penalties: after September 2019, a winner of a Class 3 weight-for-age chase or a Class 2 handicap chase 4lb; of a Class 2 weight-for-age chase or a Class 1 handicap chase 6lb; of a Class 1 weight-for-age chase 10lb (Half penalties for wins achieved in Novices' and Beginners' Chases in Great Britain and Ireland, and three-year-old Chases in France)
Allowances: mares 7lb
Historique :
ou Betbright Trial Chase, ex Betbright Cup Chase, Pillar Property Chase.
---
Dernière édition :
06/02/2021
Cotswold Chase (Gr.2)
£50,000 - 5 ans & + MHF
4800 m steeple Sandown
h. al. 11 par Indian River et Native Mo (Be my Native)
2e : BRISTOL DE MAI (AQPS)
h. 10 par Saddler Maker et La Bole Night (April Night)
3e : SANTINI (GB)
h. 9 par Milan et Tinagoodnight (Sleeping Car)
INDIAN RIVER, père du vainqueur.
Editions précédentes (33 vainqueurs) :
Année
Nom
Sexe
Age
Père
Mère
Pdm
Niveau
2020
SANTINI
h.
8
MILAN
TINAGOODNIGHT
SLEEPING CAR
Gr.2

25/01/2020

Cotswold Chase (Gr.2)

£100,000 - 5 ans & + MHF

5100 m steeple Cheltenham

h. b. 8 par Milan et Tinagoodnight (Sleeping Car)

2e : BRISTOL DE MAI (AQPS)

h. 9 par Saddler Maker et La Bole Night (April Night)

3e : TOP VILLE BEN (IRE)

h. 8 par Beneficial et Great Decision (Simply Great)

SANTINI

2019
FRODON
h.
7
NICKNAME
MISS COUNTRY
COUNTRY REEL
Gr.2

26/01/2019

Cotswold Chase (Gr.2)

£100,000 - 5 ans & + MHF

5100 m steeple Cheltenham

h. b. 7 par Nickname et Miss Country (Country Reel)

2e : ELEGANT ESCAPE (IRE)

h. 7 par Dubai Destination et Graineualle (Orchestra)

3e : TERREFORT (FR)

h. 6 par Martaline et Vie de Reine (Mansonnien)

FRODON

2018
DEFINITLY RED
h.
9
DEFINITE ARTICLE
THE RED WENCH
AAHSAYLAD
Gr.2

27/01/2018

Cotswold Chase (Gr.2)

£110,000 - 5 ans & + MHF

5100 m steeple Cheltenham

h. al. 9 par Definite Article et The Red Wench (Aahsaylad)

2e : AMERICAN (FR)

h. 8 par Malinas et Grande Sultane (Garde Royale)

3e : BRISTOL DE MAI (AQPS)

h. 7 par Saddler Maker et La Bole Night (April Night)

DEFINITLY RED

2017
MANY CLOUDS
h.
10
CLOUDINGS
BOBBING BACK
BOB BACK
Gr.2

28/01/2017

Cotswold Chase (Gr.2)

£100,000 - 5 ans & + MHF

5100 m steeple Cheltenham

h. bb. 10 par Cloudings et Bobbing Back (Bob Back)

2e : THISTLECRACK (GB)

h. 9 par Kayf Tara et Ardstown (Ardross)

3e : SMAD PLACE (FR)

h. 10 par Smadoun et Bienna Star (Village Star)

MANY CLOUDS

2016
SMAD PLACE
h.
9
SMADOUN
BIENNA STAR
VILLAGE STAR
Gr.2

30/01/2016

Cotswold Chase (Gr.2)

£100,000 - 5 ans & + MHF

5100 m steeple Cheltenham

h. gr. 9 par Smadoun et Bienna Star (Village Star)

2e : MANY CLOUDS (IRE)

h. 9 par Cloudings et Bobbing Back (Bob Back)

3e : THEATRE GUIDE (IRE)

h. 9 par King's Theatre et Erintante (Denel)

SMAD PLACE

2015
MANY CLOUDS
h.
8
CLOUDINGS
BOBBING BACK
BOB BACK
Gr.2
2014
THE GIANT BOLSTER
h.
9
BLACK SAM BELLAMY
DIVISA
LOMITAS
Gr.2
2013
CAPE TRIBULATION
h.
9
HERNANDO
GAY FANTASTIC
ELA-MANA-MOU
Gr.2
2012
MIDNIGHT CHASE
h.
10
MIDNIGHT LEGEND
YAMRAH
MILFORD
Gr.2
2011
NEPTUNE COLLONGES (SF)
h.
10
DOM ALCO
CASTILLE COLLONGES
EL BADR
Gr.2
2010
TARANIS
h.
9
MANSONNIEN
VIKOSA
NIKOS
Gr.2
2009
JOE LIVELY
h.
10
FLEMENSFIRTH
FOREST GALE
STRONG GALE
Gr.2
2008
KNOWHERE
h.
10
LORD AMERICO
ANDARTA
BALLYMORE
Gr.2
2007
EXOTIC DANCER
h.
7
TURGEON
NORTHINE
NORTHERN TREAT
Gr.2
2006
SEE YOU SOMETIME
h.
11
SHARP DEAL
SHEPANI
NEW MEMBER
Gr.2
2005
GREY ABBEY
h.
11
NESTOR
TACOVAON
AVOCAT
Gr.2
2004
JAIR DU COCHET
h.
7
RAHOTEP
DILAURE
ROSE LAUREL
Gr.2
2003
BEHRAJAN
h.
8
ARAZI
BEHERA
MILL REEF
Gr.2
2002
RINCE RI
h.
9
ORCHESTRA
MILDRED'S BALL
BLUE REFRAIN
Gr.2
2001
SEE MORE BUSINESS
h.
11
SEYMOUR HICKS
MISS REDLANDS
DUBASSOFF
Gr.2
2000
LOOKS LIKE TROUBLE
h.
8
ZAFFARAN
LAVENGADDY
BALGADDY
Gr.2
1999
CYFOR MALTA
h.
6
CYBORG
FORCE NINE
LUTHIER
Gr.2
1998
SEE MORE BUSINESS
h.
8
SEYMOUR HICKS
MISS REDLANDS
DUBASSOFF
Gr.2
1997
ONE MAN (DS)
h.
9
REMAINDER MAN
STEAL ON
GENERAL IRONSIDE
Gr.2
1996
Course Non Courue
-
-
-
-
1995
MASTER OATS
h.
9
OATS
MISS POKER FACE
RAISE YOU TEN
Gr.2
1994
DUBACILLA
f.
8
DUBASSOFF
JUST CAMILLA
ASCERTAIN
Gr.2
1993
SIBTON ABBEY
h.
8
STRONG GALE
BALLY DECENT
WREKIN RAMBLER
Gr.2
1992
Course Non Courue
-
-
-
-
1991
CELTIC SHOT
h.
9
CELTIC CONE
DUCKDOWN
BLAST
Gr.2
1990
TOBY TOBIAS
h.
8
FURRY GLEN
AURORA LADY
BEAU CHAPEAU
Gr.2
1989
DEEP MOMENT
h.
7
DEEP RUN
TIME AND A HALF
NO TIME
Gr.2
1988
TWIN OAKS
h.
8
RAISE YOU TEN
EN CLAIR
TARQOGAN
Gr.2