30/09/2023
Nunthorpe Stakes (Gr.1)
Chevaux entiers, hongres et juments de 2 ans et au-dessus.
£525,051 (£302,689 - £114,756 - £57,432 - £28,609 - £14,358 - £7,206)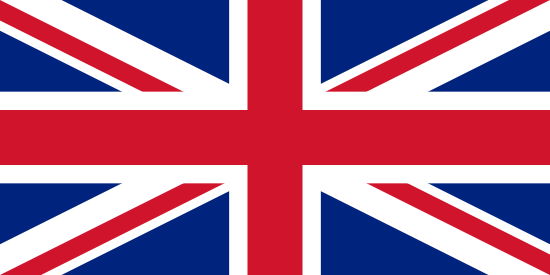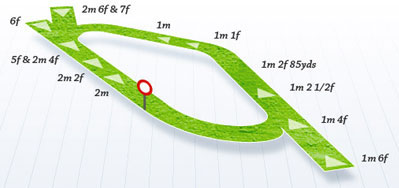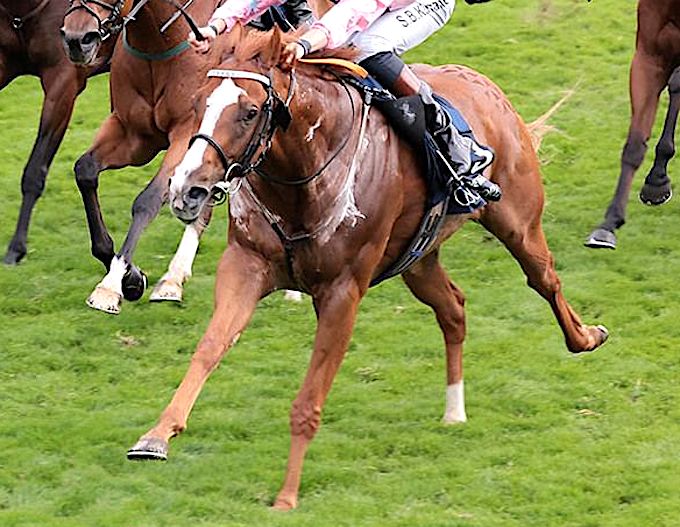 Conditions détaillées :
Weights: 2yo colts and geldings 8st 1lb (51 kg); fillies 7st 12lb (50 kg) 3yo colts and geldings 9st 9lb (61 kg); fillies 9st 6lb (60 kg) 4yo and up colts and geldings 9st 11lb (62 kg); fillies 9st 8lb (61 kg)
NOTE: In the event that a two-year-old filly is declared for this race, all weights will be raised by 2lb (1 kg) at the 48-Hour Declaration Stage

Historique :
Course créée en 1922, les Nunthorpe Stakes (ex Sprint Championship) se disputent traditionnellement lors du meeting de York (août) sur 1000 m ligne droite. C'est la seule épreuve anglaise ouverte aux 2 ans et plus, à l'instar de notre Prix de l'Abbaye de Longchamp (couru début octobre). Elle a accédé au niveau Gr.1 en 1984.
Programme :
On retrouve logiquement au départ les meilleurs sprinters européens, face parfois à des 2 ans doués et ambitieux. Cette épreuve mène à son équivalent français, le Prix de l'Abbaye de Longchamp.
---
Dernière édition :
25/08/2023
Nunthorpe Stakes (Gr.1)
£525,051 - 2 ans & + MHF
1000 m turf York
h. al. 4 par Prince of Lir et Approaching Autumn (New Approach)
2e : HIGHFIELD PRINCESS (FR)
f. 6 par Night of Thunder et Pure Illusion (Danehill)
3e : BRADSELL (GB)
m. 3 par Tasleet et Russian Punch (Archipenko)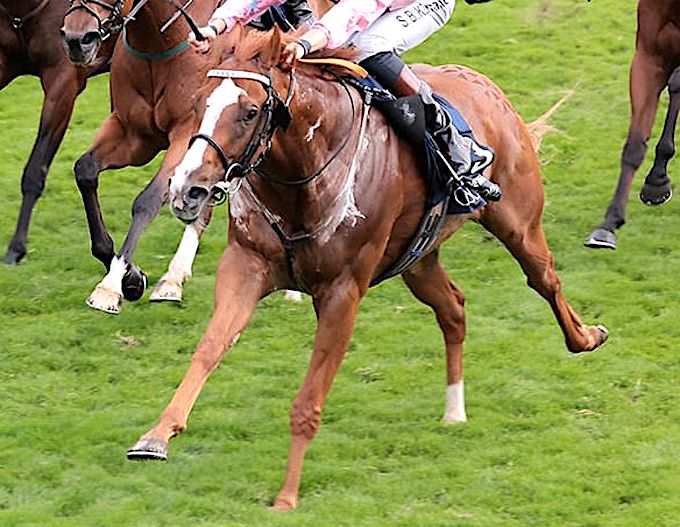 PRINCE OF LIR, père du vainqueur.
Editions précédentes (102 vainqueurs) :
Année
Nom
Sexe
Age
Père
Mère
Pdm
Niveau
2022
HIGHFIELD PRINCESS
f.
5
NIGHT OF THUNDER
PURE ILLUSION
DANEHILL
Gr.1

19/08/2022

Nunthorpe Stakes (Gr.1)

£533,750 - 2 ans & + MHF

1000 m turf York

f. b. 5 par Night of Thunder et Pure Illusion (Danehill)

2e : THE PLATINUM QUEEN (IRE)

f. 2 par Cotai Glory et Thrilled (Kodiac)

3e : EMARAATY ANA (GB)

h. 6 par Shamardal et Spirit of Dubai (Cape Cross)

HIGHFIELD PRINCESS

2021
WINTER POWER
f.
3
BUNGLE INTHEJUNGLE
TITIAN SAGA
TITUS LIVIUS
Gr.1

20/08/2021

Nunthorpe Stakes (Gr.1)

£400,000 - 2 ans & + MHF

1000 m turf York

f. b. 3 par Bungle Inthejungle et Titian Saga (Titus Livius)

2e : EMARAATY ANA (GB)

h. 5 par Shamardal et Spirit of Dubai (Cape Cross)

3e : DRAGON SYMBOL (GB)

m. 3 par Cable Bay et Arcamist (Arcano)

WINTER POWER

2020
BATTAASH
h.
6
DARK ANGEL
ANNA LAW
LAWMAN
Gr.1

21/08/2020

Nunthorpe Stakes (Gr.1)

£250,000 - 2 ans & + MHF

1000 m turf York

h. b. 6 par Dark Angel et Anna Law (Lawman)

2e : QUE AMORO (IRE)

f. 4 par Es Que love et Onomatomania (Mr Greeley)

3e : MOSS GILL (IRE)

h. 4 par No Nay Never et Sharaarah (Oasis Dream)

BATTAASH

2019
BATTAASH
h.
5
DARK ANGEL
ANNA LAW
LAWMAN
Gr.1

23/08/2019

Nunthorpe Stakes (Gr.1)

£400,000 - 2 ans & + MHF

1000 m turf York

h. b. 5 par Dark Angel et Anna Law (Lawman)

2e : SOLDIER'S CALL (GB)

m. 3 par Showcasing et Dijarvo (Iceman)

3e : SO PERFECT (USA)

f. 3 par Scat Daddy et Hopeoverexperience (Songandaprayer)

BATTAASH

2018
ALPHA DELPHINI
h.
7
CAPTAIN GERRARD
EASY TO IMAGINE
COZZENE
Gr.1

24/08/2018

Nunthorpe Stakes (Gr.1)

£360,000 - 2 ans & + MHF

1000 m turf York

h. b. 7 par Captain Gerrard et Easy to Imagine (Cozzene)

2e : MABS CROSS (GB)

f. 4 par Dutch Art et Miss Meggy (Pivotal)

3e : BLUE POINT (IRE)

m. 4 par Shamardal et Scarlett Rose (Royal Applause)

ALPHA DELPHINI

2017
MARSHA
f.
4
ACCLAMATION
MARLINKA
MARJU
Gr.1

25/08/2017

Nunthorpe Stakes (Gr.1)

£360,000 - 2 ans & + MHF

1000 m turf York

f. b. 4 par Acclamation et Marlinka (Marju)

2e : LADY AURELIA (USA)

f. 3 par Scat Daddy et D'Wildcat Speed (Forest Wildcat)

3e : COTAI GLORY (GB)

m. 5 par Exceed and Excel et Continua (Elusive Quality)

MARSHA

2016
MECCA'S ANGEL
f.
5
DARK ANGEL
FOLGA
ATRAF
Gr.1

19/08/2016

Nunthorpe Stakes (Gr.1)

£400,000 - 2 ans & + MHF

1000 m turf York

f. gr. 5 par Dark Angel et Folga (Atraf)

2e : LIMATO (IRE)

h. 4 par Tagula et Come April (Singspiel)

3e : TAKE COVER (GB)

h. 9 par Singspiel et Enchanted (Magic Ring)

MECCA'S ANGEL

2015
MECCA'S ANGEL
f.
4
DARK ANGEL
FOLGA
ATRAF
Gr.1
2014
SOLE POWER
h.
7
KYLLACHY
DEMERGER
DISTANT VIEW
Gr.1
2013
JWALA
f.
4
OASIS DREAM
KANGRA VALLEY
INDIAN RIDGE
Gr.1
2012
ORTENSIA
f.
7
TESTA ROSSA
AERATES PICK
PICNICKER
Gr.1
2011
MARGOT DID
f.
3
EXCEED AND EXCEL
SPECIAL DANCER
SHAREEF DANCER
Gr.1
2010
SOLE POWER
h.
3
KYLLACHY
DEMERGER
DISTANT VIEW
Gr.1
2009
BORDERLESCOTT
h.
7
COMPTON PLACE
JEEWAN
TOUCHING WOOD
Gr.1
2008
BORDERLESCOTT
h.
6
COMPTON PLACE
JEEWAN
TOUCHING WOOD
Gr.1
2007
KINGSGATE NATIVE
h.
2
MUJADIL
NATIVE FORCE
INDIAN RIDGE
Gr.1
2006
REVERENCE
h.
5
MARK OF ESTEEM
IMPERIAL BAILIWICK
IMPERIAL FRONTIER
Gr.1
2005
LA CUCARACHA
f.
4
PICCOLO
PEGGY SPENCER
FORMIDABLE
Gr.1
2004
BAHAMIAN PIRATE
h.
9
HOUSEBUSTER
SHINING THROUGH
DEPUTY MINISTER
Gr.1
2003
OASIS DREAM
m.
3
GREEN DESERT
HOPE
DANCING BRAVE
Gr.1
2002
KYLLACHY
m.
4
PIVOTAL
PRETTY POPPY
SONG
Gr.1
2001
MOZART
m.
3
DANEHILL
VICTORIA CROSS
SPECTACULAR BID
Gr.1
2000
NUCLEAR DEBATE
h.
5
GEIGER COUNTER
I'M AN ISSUE
COX'S RIDGE
Gr.1
1999
STRAVINSKY
m.
3
NUREYEV
FIRE THE GROOM
BLUSHING GROOM
Gr.1
1998
LOCHANGEL
f.
4
NIGHT SHIFT
PECKITTS WELL
LOCHNAGER
Gr.1
1997
YA MALAK
h.
6
FAIRY KING
LA TUERTA
HOT SPARK
Gr.1
1997
COASTAL BLUFF
h.
5
STANDAAN
COMBATTENTE
REFORM
Gr.1
1996
PIVOTAL
m.
3
POLAR FALCON
FEARLESS REVIVAL
COZZENE
Gr.1
1995
SO FACTUAL
m.
5
KNOWN FACT
SOOKERA
ROBERTO
Gr.1
1994
PICCOLO
m.
3
WARNING
WOODWIND
WHISTLING WIND
Gr.1
1993
LOCHSONG
f.
5
SONG
PECKITTS WELL
LOCHNAGER
Gr.1
1992
LYRIC FANTASY
f.
2
TATE GALLERY
FLYING MELODY
AUCTION RING
Gr.1
1991
SHEIKH ALBADOU
m.
3
GREEN DESERT
SANCTUARY
WELSH PAGEANT
Gr.1
1990
DAYJUR
m.
3
DANZIG
GOLD BEAUTY
MR PROSPECTOR
Gr.1
1989
CADEAUX GÉNÉREUX
m.
4
YOUNG GENERATION
SMARTEN UP
SHARPEN UP
Gr.1
1988
HANDSOME SAILOR
m.
5
SOME HAND
FOUND AT SEA
PIECES OF EIGHT
Gr.1
1987
AJDAL
m.
3
NORTHERN DANCER
NATIVE PARTNER
RAISE A NATIVE
Gr.1
1986
LAST TYCOON
m.
3
TRY MY BEST
MILL PRINCESS
MILL REEF
Gr.1
1985
NEVER SO BOLD
m.
5
BOLD LAD (IRE)
NEVER NEVER LAND
HABITAT
Gr.1
1984
COMMITTED
f.
4
HAGLEY
MINSTINGUETTE
BOLDNESIAN
Gr.1
1983
HABIBTI
f.
3
HABITAT
KLAIRESSA
KLAIRON
Gr.2
1982
SHARPO
m.
5
SHARPEN UP
MOIETY BIRD
FALCON
Gr.2
1981
SHARPO
m.
4
SHARPEN UP
MOIETY BIRD
FALCON
Gr.2
1980
SHARPO
m.
3
SHARPEN UP
MOIETY BIRD
FALCON
Gr.2
1979
AHONOORA
m.
4
LORENZACCIO
HELEN NICHOLS
MARTIAL
Gr.2
1978
SOLINUS
m.
3
COMEDY STAR
CAWSTON'S PRIDE
CON BRIO II
Gr.2
1977
HAVEROID
m.
3
TYCOON II
MARTON LADY
MARCH PAST
Gr.2
1976
LOCHNAGER
m.
4
DUMBARNIE
MISS BARBARA
LE DIEU D'OR
Gr.2
1975
BAY EXPRESS
m.
4
POLYFOTO
PAL SINNA
PALESTINE
Gr.2
1974
BLUE CASHMERE
m.
4
KASHMIR II
BLESSED AGAIN
BALLYMOSS
Gr.2
1973
SANDFORD LAD
m.
3
ST ALPHAGE
HILL QUEEN
DJEBE
Gr.2
1972
DEEP DIVER
m.
3
GULF PEARL
MISS STEPHEN
STEPHEN PAUL
Gr.2
1971
SWING EASY
m.
3
DELTA JUDGE
FREE FLOWING
POLYNESIAN
Gr.2
1970
HUNTERCOMBE
m.
3
DERRING-DO
ERGINA
FAIR TRIAL
Gr.2
1969
TOWER WALK
m.
3
HIGH TREASON
LORRIKEET
PEARL DIVER
Gr.2
1968
SO BLESSED
m.
3
PRINCELY GIFT
LAVANT
LE LAVANDOU
Gr.2
1967
FORLORN RIVER
m.
5
FIGHTING DON
STARFLIGHT
BLACK ROCK
Gr.2
1966
CATERINA II
f.
3
PRINCELY GIFT
RADIOPYE
BRIGHT NEWS
Gr.2
1965
POLYFOTO
m.
3
POLIC
BRABANTIA
HONEYWAY
Gr.2
1964
ALTHREY DON
m.
3
FIGHTING DON
SLAINTE
MAGIC RED
Gr.2
1963
MATATINA
f.
3
GREY SOVEREIGN
ZANZARA
FAIREY FULMAR
Gr.2
1962
GAY MAIRI
f.
3
VILMORIN
HYCINTHIA GIRL
HYACINTHUS
Gr.2
1961
FLORIBUNDA
m.
3
PRINCELY GIFT
ASTRENTIA
DENTURIUS
Gr.2
1960
BLEEP BLEEP
m.
4
HARD SAUCE
CURTSEY
DIAVOLO
Gr.2
1959
RIGHT BOY
m.
5
IMPECCABLE
HAPPY OGAN
BALLYOGAN
Gr.2
1958
RIGHT BOY
m.
4
IMPECCABLE
HAPPY OGAN
BALLYOGAN
Gr.2
1957
GRATITUDE
m.
4
GOLDEN CLOUD
VERDURA
COURT MARTIAL
Gr.2
1956
ENNIS
m.
2
GOLDEN CLOUD
FIRST HOUSE
LINK BOY
Gr.2
1955
ROYAL PALM
m.
3
ROYAL CHARGER
PASQUINADE
PASCH
Gr.2
1954
MY BEAU
h.
2
BEAU SABREUR
QUEENS CAPRICE
COUP DE LYON
Gr.2
1953
HIGH TREASON
m.
2
COURT MARTIAL
EASTERN GRANDEUR
GOLD BRIDGE
Gr.2
1952
ROYAL SERENADE
m.
4
ROYAL CHARGER
PASQUINADE
PASCH
Gr.2
1951
ROYAL SERENADE
m.
3
ROYAL CHARGER
PASQUINADE
PASCH
Gr.2
1950
ABERNANT
m.
4
OWEN TUDOR
RUSTOM MAHAL
RUSTOM PASHA
Gr.2
1949
ABERNANT
m.
3
OWEN TUDOR
RUSTOM MAHAL
RUSTOM PASHA
Gr.2
1948
CARELESS NORA
f.
3
PANORAMA
CARELESS
CAERLEON
Gr.2
1947
COMO
m.
5
SIR COSMO
MAIA
PRESTISSIMO
Gr.2
1946
THE BUG
m.
3
SIGNAL LIGHT
FLYING METEOR
FLYING ORB
Gr.2
1945
GOLDEN CLOUD
m.
4
GOLD BRIDGE
RAINSTORM
HAINAULT
Gr.2
1944
SUGAR PALM
m.
6
SIR COSMO
SUNNY PALM
OOJAH
Gr.2
1943
LINKLATER
m.
7
FLEETING MEMORY
MAUGRE
GRAND GUIGNOL
Gr.2
1942
LINKLATER
m.
6
FLEETING MEMORY
MAUGRE
GRAND GUIGNOL
Gr.2
1941
Course Non Courue
-
-
-
-
1940
Course Non Courue
-
-
-
-
1939
PORTOBELLO
m.
3
PORTLAW
ZINGARELLA
SOLARIO
Gr.2
1938
MICKEY THE GREEK
m.
4
APPLE SAMMY
IONIAN FAIRY
MILESIUS
Gr.2
1937
IPSDEN
h.
4
SUNNY TRACE
GOLD QUEST
GOLDEN BOSS
Gr.2
1936
BELLACOSE
m.
4
SIR COSMO
ORBELLA
GOLDEN ORB
Gr.2
1935
SHALFLEET
m.
4
DIOMEDES
PRINCESS CHARMING
PHALARIS
Gr.2
1934
GOLD BRIDGE
m.
5
GOLDEN BOSS
FLYING DIADEM
DIADUMENOS
Gr.2
1933
CONCERTO
m.
5
ORPHEUS
CONSTELLATION
SUNSTAR
Gr.2
1932
GREENORE
m.
3
GRAND PARADE
TUSCAR ROCK
SUNSTAR
Gr.2
1931
PORTLAW
m.
3
BERESFORD
PORTREE
STEFAN THE GREAT
Gr.2
1930
TAG END
m.
6
TAGRAG
SHORT LINE
SHORT LINE
Gr.2
1929
TAG END
m.
5
TAGRAG
SHORT LINE
SHORT LINE
Gr.2
1928
TAG END
m.
4
TAGRAG
SHORT LINE
SHORT LINE
Gr.2
1927
HIGHBORN
m.
4
SAINT JUST
HIGHLY
AJAX
Gr.2
1926
HIGHBORN
m.
3
SAINT JUST
HIGHLY
AJAX
Gr.2
1925
DIOMEDES
m.
3
ARGOS
CAPDANE
CAPTIVATION
Gr.2
1924
MUMTAZ MAHAL
f.
3
THE TETRARCH
LADY JOSEPHINE
SUNDRIDGE
Gr.2
1923
GOLDEN BOSS
m.
3
THE BOSS
GOLDEN HEN
CHEVELE D'OR
Gr.2
1922
TWO STEP
f.
3
BACHELOR'S DOUBLE
DANCING DORA
LOUVIERS
Gr.2