10/07/2020
Prince of Wales's Stakes (Gr.1)
Chevaux entiers, hongres et juments de 4 ans et au-dessus.
£260,000 (£148,000 - £55,975 - £27,975...)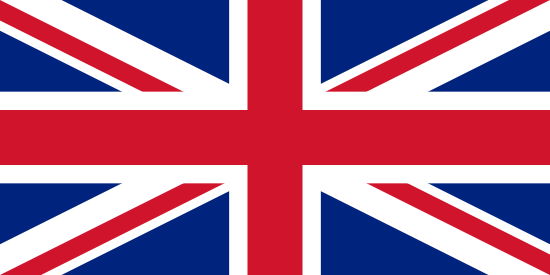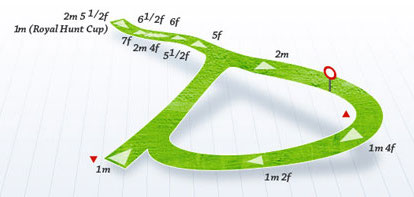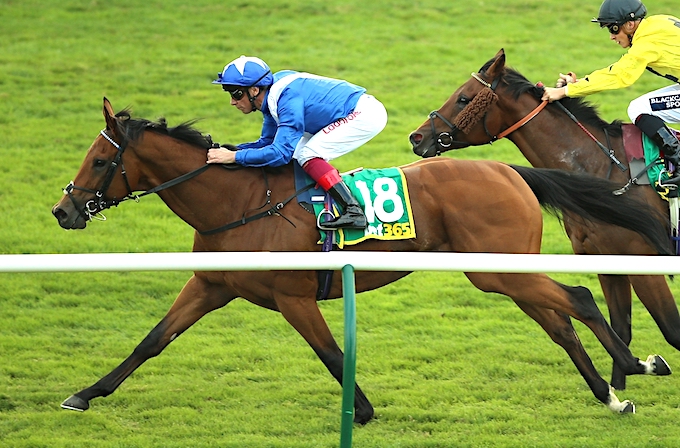 Conditions détaillées :
Weights: Colts and geldings 9st (57 kg); fillies 8st 11lb (56 kg)
Southern Hemisphere Allowance: 4-y-o 3lb (1 kg)

Historique :
Course créée en 1862, les Prince of Wales's Stakes se disputent traditionnellement lors du meeting de Royal Ascot sur 2000 m corde à droite. Elle est ouverte aux femelles (rares au départ), et a accédé au niveau Gr.1 en 1999. Notons qu'elle ne s'est pas courue entre 1940 et 1967 inclus.
Programme :
On retrouve logiquement au départ les meilleurs chevaux d'âge sur 2000 m, souvent en provenance du Prix Ganay, du Prix d'Ispahan ou de la Tattersalls Gold Cup. Sans équivalente directe en France, cette épreuve peut servir de tremplin aux Eclipse Stakes ou aux International Stakes.
---
Dernière édition :
17/06/2020
Prince of Wales's Stakes (Gr.1)
£260,000 - 4 ans & + MHF
2000 m turf Ascot
h. b. 4 par Dubawi et Najoum (Giant's Causeway)
2e : ADDEYBB (IRE)
h. 6 par Pivotal et Bush Cat (Kingmambo)
3e : BARNEY ROY (GB)
h. 6 par Excelebration et Alina (Galileo)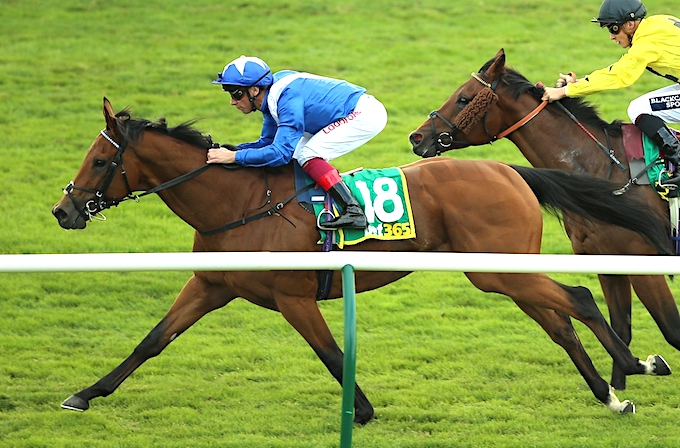 DUBAWI, père du vainqueur.
Editions précédentes (156 vainqueurs) :
Année
Nom
Sexe
Age
Père
Mère
Pdm
Niveau
2019
CRYSTAL OCEAN
m.
5
SEA THE STARS
CRYSTAL STAR
MARK OF ESTEEM
Gr.1

19/06/2019

Prince of Wales's Stakes (Gr.1)

£750,000 - 4 ans & + MHF

2000 m turf Ascot

m. b. 5 par Sea the Stars et Crystal Star (Mark of Esteem)

2e : MAGICAL (IRE)

f. 4 par Galileo et Halfway to Heaven (Pivotal)

3e : WALDGEIST (GB)

m. 5 par Galileo et Waldlerche (Monsun)

CRYSTAL OCEAN

2018
POET'S WORD
m.
5
POET'S VOICE
WHIRLY BIRD
NASHWAN
Gr.1

20/06/2018

Prince of Wales's Stakes (Gr.1)

£750,000 - 4 ans & + MHF

2000 m turf Ascot

m. b. 5 par Poet's Voice et Whirly Bird (Nashwan)

2e : CRACKSMAN (GB)

m. 4 par Frankel et Rhadegunda (Pivotal)

3e : HAWKBILL (USA)

m. 5 par Kitten's Joy et Trensa (Giant's Causeway)

POET'S WORD

2017
HIGHLAND REEL
m.
5
GALILEO
HVEGER
DANEHILL
Gr.1

21/06/2017

Prince of Wales's Stakes (Gr.1)

£750,000 - 4 ans & + MHF

2000 m turf Ascot

m. b. 5 par Galileo et Hveger (Danehill)

2e : DECORATED KNIGHT (GB)

m. 5 par Galileo et Pearling (Storm Cat)

3e : ULYSSES (IRE)

m. 4 par Galileo et Light Shift (Kingmambo)

HIGHLAND REEL

2016
MY DREAM BOAT
m.
4
LORD SHANAKILL
BETTY BURKE
CHOISIR
Gr.1

15/06/2016

Prince of Wales's Stakes (Gr.1)

£750,000 - 4 ans & + MHF

2000 m turf Ascot

m. b. 4 par Lord Shanakill et Betty Burke (Choisir)

2e : FOUND (IRE)

f. 4 par Galileo et Red Evie (Intikhab)

3e : WESTERN HYMN (GB)

h. 5 par High Chaparral et Blue Rhapsody (Cape Cross)

MY DREAM BOAT

2015
FREE EAGLE
m.
4
HIGH CHAPARRAL
POLISHED GEM
DANEHILL
Gr.1
2014
THE FUGUE
f.
5
DANSILI
TWYLA THARP
SADLER'S WELLS
Gr.1
2013
AL KAZEEM
m.
5
DUBAWI
KAZEEM
DARSHAAN
Gr.1
2012
SO YOU THINK
m.
6
HIGH CHAPARRAL
TRIASSIC
TIGHTS
Gr.1
2011
REWILDING
m.
4
TIGER HILL
DARARA
TOP VILLE
Gr.1
2010
BYWORD
m.
4
PEINTRE CÉLÈBRE
BINCHE
WOODMAN
Gr.1
2009
VISION D'ETAT
m.
4
CHICHICASTENANGO
UBERABA
GARDE ROYALE
Gr.1
2008
DUKE OF MARMALADE
m.
4
DANEHILL
LOVE ME TRUE
KINGMAMBO
Gr.1
2007
MANDURO
m.
5
MONSUN
MANDELLICHT
BE MY GUEST
Gr.1
2006
OUIJA BOARD
f.
5
CAPE CROSS
SELECTION BOARD
WELSH PAGEANT
Gr.1
2005
AZAMOUR
m.
4
NIGHT SHIFT
ASMARA
LEAR FAN
Gr.1
2004
RAKTI
m.
5
POLISH PRECEDENT
RAGERA
RAINBOW QUEST
Gr.1
2003
NAYEF
m.
5
GULCH
HEIGHT OF FASHION
BUSTINO
Gr.1
2002
GRANDERA
m.
4
GRAND LODGE
BORDIGHERA
ALYSHEBA
Gr.1
2001
FANTASTIC LIGHT
m.
5
RAHY
JOOD
NIJINSKY II
Gr.1
2000
DUBAI MILLENNIUM
m.
4
SEEKING THE GOLD
COLORADO DANCER
SHAREEF DANCER
Gr.1
1999
LEAR SPEAR
m.
4
LEAR FAN
GOLDEN GORSE
HIS MAJESTY
Gr.1
1998
FAITHFUL SON
h.
4
ZILZAL
CARDUEL
BUCKPASSER
Gr.2
1997
BOSRA SHAM
f.
4
WOODMAN
KORVEYA
RIVERMAN
Gr.2
1996
FIRST ISLAND
m.
4
DOMINION
CAYMANA
BELLYPHA
Gr.2
1995
MUHTARRAM
m.
6
ALLEGED
BALLET DE FRANCE
NORTHERN DANCER
Gr.2
1994
MUHTARRAM
m.
5
ALLEGED
BALLET DE FRANCE
NORTHERN DANCER
Gr.2
1993
PLACERVILLE
m.
3
MR PROSPECTOR
CLASSY CATHY
PRIVATE ACCOUNT
Gr.2
1992
PERPENDICULAR
m.
4
SHIRLEY HEIGHTS
PRIS
PRIAMOS
Gr.2
1991
STAGECRAFT
m.
4
SADLER'S WELLS
BELLA COLORA
BELLYPHA
Gr.2
1990
BATSHOOF
m.
4
SADLER'S WELLS
STEEL HABIT
HABITAT
Gr.2
1989
TWO TIMING
m.
3
BLUSHING GROOM
SOCIAL COLUMN
VAGUELY NOBLE
Gr.2
1988
MTOTO
m.
5
BUSTED
AMAZER
MINCIO
Gr.2
1987
MTOTO
m.
4
BUSTED
AMAZER
MINCIO
Gr.2
1986
ENGLISH SPRING
f.
4
GREY DAWN II
SPRING IS HERE
IN REALITY
Gr.2
1985
BOB BACK
m.
4
ROBERTO
TOTER BACK
CARRY BACK
Gr.2
1984
MORCON
m.
4
MORSTON
CONCILIATION
ST PADDY
Gr.2
1983
STANERRA
f.
5
GUILLAUME TELL
LADY AUREOLA
AUREOLE
Gr.2
1982
KIND OF HUSH
m.
4
WELSH PAGEANT
SAUCEBOAT
CONNAUGHT
Gr.2
1981
HARD FOUGHT
m.
4
HABITAT
AMBROSIA
ALCIDE
Gr.2
1980
ELA-MANA-MOU
m.
4
PITCAIRN
ROSE BERTIN
HIGH HAT
Gr.2
1979
CRIMSON BEAU
m.
4
HIGH LINE
CRIMSON BELLE
RED GOD
Gr.2
1978
GUNNER B
m.
5
ROYAL GUNNER
SWEET COUNCILLOR
PRIVY COUNCILLOR
Gr.2
1977
LUCKY WEDNESDAY
m.
4
ROI SOLEIL
PAVLOVA
FIDALGO
Gr.2
1976
ANNE'S PRETENDER
m.
4
PRETENSE
ANNE LA DOUCE
SILNET
Gr.2
1975
RECORD RUN
m.
4
TRACK SPARE
BENCH GAME
KING'S BENCH
Gr.2
1974
ADMETUS
h.
4
REFORM
LA MILO
HORNBEAM
Gr.2
1973
GIFT CARD
m.
4
DAN CUPID
GRACIOUS GIFT
PRINCELY GIFT
Gr.2
1972
BRIGADIER GÉRARD
m.
4
QUEEN'S HUSSAR
LA PAIVA
PRINCE CHEVALIER
Gr.2
1971
ARTHUR
m.
4
HENRY THE SEVENTH
VACILLATE
VERSO II
Gr.2
1970
CONNAUGHT
m.
5
ST PADDY
NAGAIKA
GOYAMA
Gr.2
1969
CONNAUGHT
m.
4
ST PADDY
NAGAIKA
GOYAMA
Gr.2
1968
ROYAL PALACE
m.
4
BALLYMOSS
CRYSTAL PALACE
SOLAR SLIPPER
Gr.2
1967
Course Non Courue
-
-
-
-
1966
Course Non Courue
-
-
-
-
1965
Course Non Courue
-
-
-
-
1964
Course Non Courue
-
-
-
-
1963
Course Non Courue
-
-
-
-
1962
Course Non Courue
-
-
-
-
1961
Course Non Courue
-
-
-
-
1960
Course Non Courue
-
-
-
-
1959
Course Non Courue
-
-
-
-
1958
Course Non Courue
-
-
-
-
1957
Course Non Courue
-
-
-
-
1956
Course Non Courue
-
-
-
-
1955
Course Non Courue
-
-
-
-
1954
Course Non Courue
-
-
-
-
1953
Course Non Courue
-
-
-
-
1952
Course Non Courue
-
-
-
-
1951
Course Non Courue
-
-
-
-
1950
Course Non Courue
-
-
-
-
1949
Course Non Courue
-
-
-
-
1948
Course Non Courue
-
-
-
-
1947
Course Non Courue
-
-
-
-
1946
Course Non Courue
-
-
-
-
1945
Course Non Courue
-
-
-
-
1944
Course Non Courue
-
-
-
-
1943
Course Non Courue
-
-
-
-
1942
Course Non Courue
-
-
-
-
1941
Course Non Courue
-
-
-
-
1940
Course Non Courue
-
-
-
-
1939
HELIOPOLIS
m.
3
HYPERION
DRIFT
SWYNFORD
Gr.2
1937
COLD SCENT
m.
3
FOXLAW
LETTICE
SWYNFORD
Gr.2
1936
VALERIAN
m.
3
SON-IN-LAW
HAINTONETTE
HAINAULT
Gr.2
1935
ASSIGNATION
m.
3
SON-IN-LAW
TRYST
ROCHESTER
Gr.2
1934
ACHTENAN
m.
3
ACHTOI
NANTENAN
HAINAULT
Gr.2
1933
HYPERION
m.
3
GAINSBOROUGH
SELENE
CHAUCER
Gr.2
1932
SIGIRI
m.
3
BRULEUR
SAMYA
NIMBUS
Gr.2
1931
SIR ANDREW
m.
3
SIR GALLAHAD III
GRAVITATE
ROCK VIEW
Gr.2
1930
PARENTHESIS
m.
3
SON-IN-LAW
BRACKET
CANTILEVER
Gr.2
1929
LYME REGIS
m.
3
SWYNFORD
TILIA
ROI HERODE
Gr.2
1928
POTOCKI
m.
3
POMMERN
TATIANA
SUNDER
Gr.2
1926
CAISSOT
m.
3
GAY CRUSADER
KEYSOE
SWYNFORD
Gr.2
1925
WARMINSTER
m.
3
LOUVOIS
LOMELIE
LOMOND
Gr.2
1924
SANSOVINO
m.
3
SWYNFORD
GONDOLETTE
LOVED ONE
Gr.2
1923
EASTERN MONARCH
m.
3
LEMBERG
EASTERN PEARL
DINNEFORD
Gr.2
1922
VILLARS
m.
3
SUNSTAR
SOSPEL
CYLLENE
Gr.2
1921
POLYMESTOR
m.
3
POLYMELUS
LADY FLO
FLORIZEL II
Gr.2
1920
ALL PRINCE
m.
3
PRINCE PALATINE
ALL GREEN
GREENLAWN
Gr.2
1919
DOMINION
m.
3
POLYMELUS
OSYRUA
DESMOND
Gr.2
1918
Course Non Courue
-
-
-
-
1917
Course Non Courue
-
-
-
-
1916
Course Non Courue
-
-
-
-
1915
Course Non Courue
-
-
-
-
1914
MARTEN II
m.
3
MARCO
CHESHIRE CAT
TARPORLEY
Gr.2
1913
LOUVOIS
m.
3
ISINGLASS
ST LOUVAINE
WOLF'S CRAG
Gr.2
1912
CATMINT
m.
3
SPEARMINT
RED LILY
PERSIMMON
Gr.2
1911
STEDFAST
m.
3
CHAUCER
BE SURE
SUREFOOT
Gr.2
1910
GREENBACK
m.
3
ST FRUSQUIN
EVERGREEN
BEND OR
Gr.2
1909
BAYARDO
m.
3
BAY RONALD
GALICIA
GALOPIN
Gr.2
1908
SANTO STRATO
m.
3
ST FRUSQUIN
PIE POWDER
MORGLAY
Gr.2
1907
QU'APPELLE
m.
3
WOLF'S CRAG
CALL-BELL
TYRANT
Gr.2
1906
SANCY
m.
3
DIAMOND JUBILEE
DAME AGNETA
CABIN BOY
Gr.2
1905
PLUM-CENTRE
m.
3
PERSIMMON
FUSE
BEND OR
Gr.2
1904
RYDAL HEAD
m.
3
ST FRUSQUIN
RYDAL
BEND OR
Gr.2
1903
MEAD
m.
3
PERSIMMON
MEADOW CHAT
MINTING
Gr.2
1902
ARD PATRICK
m.
3
ST FLORIAN
MORGANETTE
SPRINGFIELD
Gr.2
1901
VERONESE
m.
3
DONOVAN
MAIZE
HAMPTON
Gr.2
1900
SIMON DALE
m.
3
ST SIMON
ISMAY
ISONOMY
Gr.2
1899
MANNERS
m.
3
ST SIMON
TACT
WISDOM
Gr.2
1898
JEDDAH
m.
3
JANISSARY
PILGRIMAGE
THE PALMER
Gr.2
1897
GALTEE MORE
m.
3
KENDAL
MORGANETTE
SPRINGFIELD
Gr.2
1896
SHADDOCK
m.
3
ST SERF
ORANGE
BEND OR
Gr.2
1895
MATCHMAKER
m.
3
DONOVAN
MATCH GIRL
PLEBEIAN
Gr.2
1894
CONTRACT
m.
3
ISONOMY
WEDDING RING
HAMPTON
Gr.2
1893
RED ENSIGN
m.
3
PARADOX
RED RAG
LORD LYON
Gr.2
1892
WATERCRESS
m.
3
SPRINGFIELD
WHARFEDALE
HERMIT
Gr.2
1891
MELODY
f.
3
TYNEDALE
GLEE
ADVENTURER
Gr.2
1890
ALLOWAY
m.
3
SPRINGFIELD
LADY MORGAN
THORMANBY
Gr.2
1889
DONOVAN
m.
3
GALOPIN
MOWERINA
SCOTTISH CHIEF
Gr.2
1888
OSSORY
m.
3
BEND OR
LILY AGNES
MACARONI
Gr.2
1887
CLAYMORE
m.
3
CAMBALLO
SETAPORE
SUNDEELAH
Gr.2
1886
BUTTON PARK
m.
3
AVONTES
MAKESURE
GENERAL PEEL
Gr.2
1885
PEPPER AND SALT
m.
3
THE RAKE
OXFORD MIXTURE
OXFORD
Gr.2
1884
SIR REUBEN
m.
3
DONCASTER
BELLE AGNES
KING TOM
Gr.2
1883
GALLIARD
m.
3
GALOPIN
MAVIS
MACARONI
Gr.2
1882
QUICKLIME
m.
3
WENLOCK
DUVERNAY
BEADSMAN
Gr.2
1881
IROQUOIS
m.
3
LEAMINGTON
MAGGIE B B
AUSTRALIAN
Gr.2
1880
ZEALOT
m.
3
HERMIT
ZELLE
STOCKWELL
Gr.2
1879
WHEEL OF FORTUNE
f.
3
ADVENTURER
QUEEN BERTHA
KINGSTON
Gr.2
1878
GLENGARRY
m.
3
SCOTTISH CHIEF
CROCUS
THORMANBY
Gr.2
1877
GLEN ARTHUR
m.
3
ADVENTURER
MAID OF THE GLEN
KINGSTON
Gr.2
1876
PETRARCH
m.
3
LORD CLIFDEN
LAURA
ORLANDO
Gr.2
1875
EARL OF DARTREY
m.
3
THE EARL
RIGOLBOCHE
RATAPLAN
Gr.2
1874
LEOLINUS
m.
3
CATERER
TASMANIA
MELBOURNE
Gr.2
1873
KAISER
m.
3
SKIRMISHER
REGINA
KING TOM
Gr.2
1872
QUEEN'S MESSENGER
m.
3
TRUMPETER
QUEEN BERTHA
KINGSTON
Gr.2
1871
KING OF THE FOREST
m.
3
SCOTTISH CHIEF
LIONESS
FANDANGO
Gr.2
1870
KING O'SCOTS
m.
3
KING TOM
KATHERINE LOGIE
THE FLYING DUTCHMAN
Gr.2
1869
MARTYRDOM
m.
3
ST ALBANS
EULOGY
EUCLID
Gr.2
1868
KING ALFRED
m.
3
KING TOM
BAY MIDDLETON mare
BAY MIDDLETON
Gr.2
1867
VAUBAN
m.
3
MUSCOVITE
PALM
TADMOR
Gr.2
1866
RUSTIC
m.
3
STOCKWELL
VILLAGE LASS
PYRRHUS THE FIRST
Gr.2
1865
BREADALBANE
m.
3
STOCKWELL
BLINK BONNY
MELBOURNE
Gr.2
1864
ELY
m.
3
KINGSTON
THE BLOOMER
MELBOURNE
Gr.2
1863
AVENGER
m.
3
VINDEX
HABENA
BIRDCATCHER
Gr.2
1862
CARISBROOK
m.
3
STOCKWELL
KATHLEEN
LANERCOST
Gr.2