12/07/2020
Queen Anne Stakes (Gr.1)
Chevaux entiers, hongres et juments de 4 ans et au-dessus.
£260,000 (£148,000 - £55,975 - £27,975...)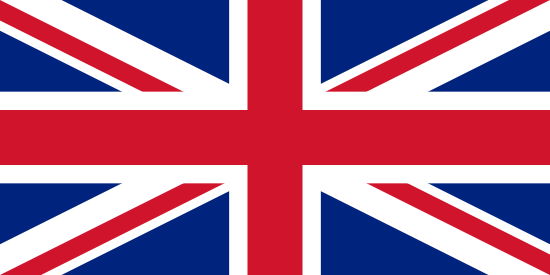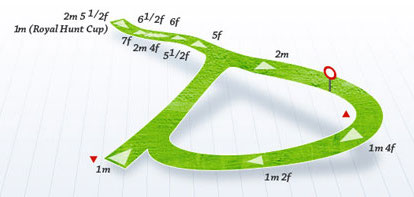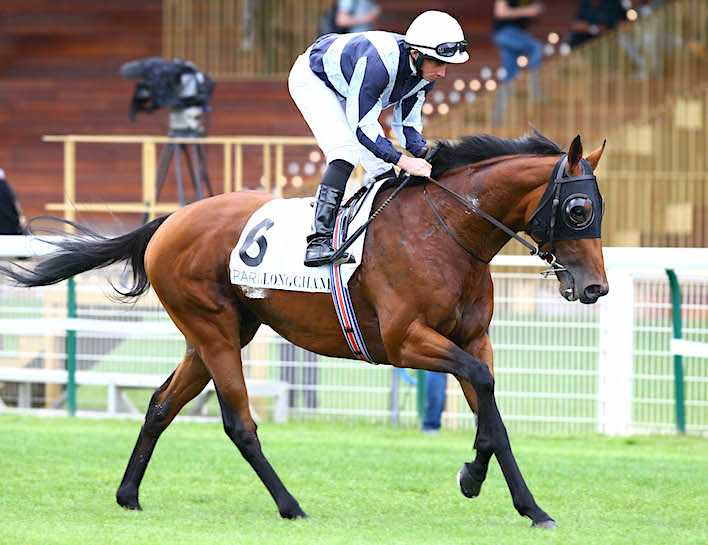 Conditions détaillées :
Weights: Colts and geldings 9st (57 kg); fillies 8st 11lb (56 kg)
(Southern Hemisphere Allowance: 4yo 1lb)

Historique :
Course créée en 1840 sous le nom de Trial Stakes (appellation conservée jusqu'en 1929), les Queen Anne Stakes se disputent traditionnellement lors du meeting de Royal Ascot sur 1600 m ligne droite. Réservée aux chevaux d'âge et initialement estampillée Gr.2, cette courses a obtenu le label Gr.1 en 2003.
Programme :
On retrouve logiquement au départ quelques bons milers d'âge dont les vainqueurs des Lockinge Stakes et du Prix d'Ispahan. Sans équivalence en France, cette épreuve mène aux Sussex Stakes, face aux 3 ans.
---
Dernière édition :
16/06/2020
Queen Anne Stakes (Gr.1)
£260,000 - 4 ans & + MHF
1600 m turf Ascot
m. b. 4 par Galileo et Duntle (Danehill Dancer)
2e : TEREBELLUM (IRE)
f. 4 par Sea the Stars et Marvada (Elusive City)
3e : MARIE'S DIAMOND (IRE)
m. 4 par Footstepsinthesand et Sindiyma (Kalanisi)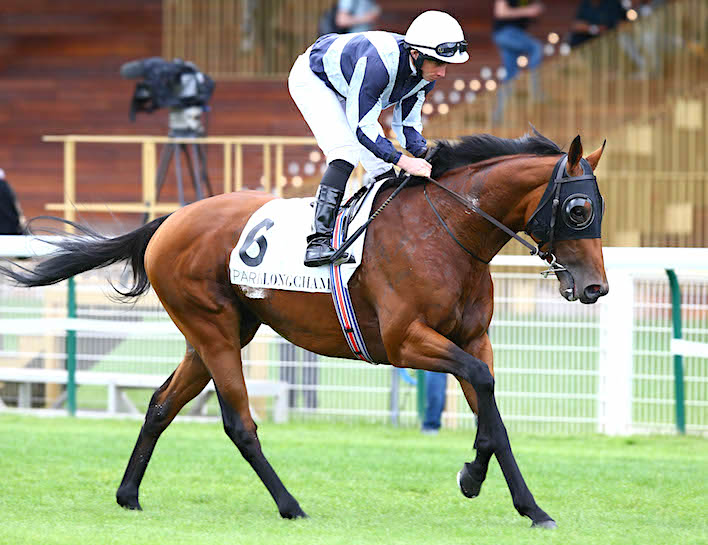 GALILEO, père du vainqueur.
Editions précédentes (84 vainqueurs) :
Année
Nom
Sexe
Age
Père
Mère
Pdm
Niveau
2019
LORD GLITTERS
h.
6
WHIPPER
LADY GLITTERS
HOMME DE LOI
Gr.1

18/06/2019

Queen Anne Stakes (Gr.1)

£600,000 - 4 ans & + MHF

1600 m turf Ascot

h. gr. 6 par Whipper et Lady Glitters (Homme de Loi)

2e : BEAT THE BANK (GB)

h. 5 par Paco Boy et Tiana (Diktat)

3e : ONE MASTER (GB)

f. 5 par Fastnet Rock et Enticing (Pivotal)

LORD GLITTERS

2018
ACCIDENTAL AGENT
m.
4
DELEGATOR
ROODLE
XAAR
Gr.1

19/06/2018

Queen Anne Stakes (Gr.1)

£750,000 - 4 ans & + MHF

1600 m turf Ascot

m. b. 4 par Delegator et Roodle (Xaar)

2e : LORD GLITTERS (FR)

h. 5 par Whipper et Lady Glitters (Homme de Loi)

3e : LIGHTNING SPEAR (GB)

m. 7 par Pivotal et Atlantic Destiny (Royal Academy)

ACCIDENTAL AGENT

2017
RIBCHESTER
m.
4
IFFRAAJ
MUJARAH
MARJU
Gr.1

20/06/2017

Queen Anne Stakes (Gr.1)

£780,000 - 4 ans & + MHF

1600 m turf Ascot

m. b. 4 par Iffraaj et Mujarah (Marju)

2e : MUTAKAYYEF (GB)

h. 6 par Sea the Stars et Infallible (Pivotal)

3e : DEAUVILLE (IRE)

m. 4 par Galileo et Walklikeanegyptian (Danehill)

RIBCHESTER

2016
TEPIN
f.
5
BERNSTEIN
LIFE HAPPENED
STRAVINSKY
Gr.1

14/06/2016

Queen Anne Stakes (Gr.1)

£600,000 - 4 ans & + MHF

1600 m turf Ascot

f. bf. 5 par Bernstein et Life Happened (Stravinsky)

2e : BELARDO (IRE)

m. 4 par Lope De Vega et Danaskaya (Danehill)

3e : LIGHTNING SPEAR (GB)

m. 5 par Pivotal et Atlantic Destiny (Royal Academy)

TEPIN

2015
SOLOW
h.
5
SINGSPIEL
HIGH MAINTENANCE
HIGHEST HONOR
Gr.1
2014
TORONADO
m.
4
HIGH CHAPARRAL
WANA DOO
GRAND SLAM
Gr.1
2013
DECLARATION OF WAR
m.
4
WAR FRONT
TEMPO WEST
RAHY
Gr.1
2012
FRANKEL
m.
4
GALILEO
KIND
DANEHILL
Gr.1
2011
CANFORD CLIFFS
m.
4
TAGULA
MRS MARSH
MARJU
Gr.1
2010
GOLDIKOVA
f.
5
ANABAA
BORN GOLD
BLUSHING GROOM
Gr.1
2009
PACO BOY
m.
4
DESERT STYLE
TAPPEN ZEE
SANDHURST PRINCE
Gr.1
2008
HARADASUN
m.
5
FUSAICHI PEGASUS
CIRCLES OF GOLD
MARSCAY
Gr.1
2007
RAMONTI
m.
5
MARTINO ALONSO
FOSCA
EL GRAN SENOR
Gr.1
2006
AD VALOREM
m.
4
DANZIG
CLASSY WOMEN
RELAUNCH
Gr.1
2005
VALIXIR
m.
4
TREMPOLINO
VADLAMIXA
LINAMIX
Gr.1
2004
REFUSE TO BEND
m.
4
SADLER'S WELLS
MARKET SLIDE
GULCH
Gr.1
2003
DUBAI DESTINATION
m.
4
KINGMAMBO
MYSTERIAL
ALLEGED
Gr.1
2002
NO EXCUSE NEEDED
m.
4
MACHIAVELLIAN
NAWAIET
ZILZAL
Gr.2
2001
MEDICEAN
m.
4
MACHIAVELLIAN
MYSTIC GODDESS
STORM BIRD
Gr.2
2000
KALANISI
m.
4
DOYOUN
KALAMBA
GREEN DANCER
Gr.2
1999
CAPE CROSS
m.
5
GREEN DESERT
PARK APPEAL
AHONOORA
Gr.2
1998
INTIKHAB
m.
4
RED RANSOM
CRAFTY EXAMPLE
CRAFTY PROSPECTOR
Gr.2
1997
ALLIED FORCES
m.
4
MISWAKI
MANGALA
SHARPEN UP
Gr.2
1996
CHARNWOOD FOREST
m.
4
WARNING
DANCE OF LEAVES
SADLER'S WELLS
Gr.2
1995
NICOLOTTE
m.
4
NIGHT SHIFT
NICOLETTA
BUSTED
Gr.2
1994
BARATHEA
m.
4
SADLER'S WELLS
BROCADE
HABITAT
Gr.2
1993
ALFLORA
m.
4
NINISKI
ADRANA
BOLD LAD (IRE)
Gr.2
1992
LAHIB
m.
4
RIVERMAN
LADY CUTLASS
CUTLASS
Gr.2
1991
SIKESTON
m.
5
LEAR FAN
SAMLL TIMER
LYPHARD
Gr.2
1990
MARKOFDISTINCTION
m.
4
KNOWN FACT
GHISLAINE
ICECAPADE
Gr.2
1989
WARNING
m.
4
KNOWN FACT
SLIGHTLY DANGEROUS
ROBERTO
Gr.2
1988
WAAJIB
m.
5
TRY MY BEST
CORYANA
SASSAFRAS
Gr.2
1987
THEN AGAIN
m.
4
JAAZEIRO
NEW LIGHT
REFORM
Gr.2
1986
PENNINE WALK
m.
4
PERSIAN BOLD
TIFRUMS
THATCH
Gr.2
1985
ROUSILLON
m.
4
RIVERMAN
BELLE DORINE
MARSHUA'S DANCER
Gr.2
1984
TROJAN FEN
m.
3
TROY
FENELLA
THATCH
Gr.2
1983
VALIYAR
m.
4
RED GOD
VAL DIVINE
VAL DE LOIR
Gr.2
1982
MR FLUOROCARBON
m.
3
MORSTON
WESTERN AIR
SOUND TRACK
Gr.3
1981
BELMONT BAY
m.
4
AUCTION RING
ROYAL ESCAPE
KING'S BENCH
Gr.3
1980
BLUE REFRAIN
m.
4
MAJORITY BLUE
REFRAIN
CROCKET
Gr.3
1979
BAPTISM
m.
3
NORTHFIELDS
BAP
CURRENT COIN
Gr.3
1978
RADETZKY
m.
5
HUNTERCOMBE
SELINA FAIR
HUGH LUPUS
Gr.3
1977
JELLABY
m.
4
PAL'S PASSAGE
OLANROSE
KYTHNOS
Gr.3
1976
ARDOON
m.
6
TRACK SPARE
SWEET JEWEL
WILL SOMERS
Gr.3
1975
IMPERIAL MARCH
m.
3
FORLI
VICTORIAN DANCER
NORTHERN DANCER
Gr.3
1974
BROOK
m.
4
BIRDBROOK
BEAN FEAST
HORNBEAM
Gr.3
1973
SUN PRINCE
m.
4
PRINCELY GIFT
COSTA SOLA
WORDEN II
Gr.3
1972
SPARKLER
m.
4
HARD TACK
DIAMOND SPUR
PRECIPTIC
Gr.3
1971
ROI SOLEIL
m.
4
SKYMASTER
KESSALL
STEPHEN PAUL
Gr.3
1970
WELSH PAGEANT
m.
4
TUDOR MELODY
PICTURE LIGHT
COURT MARTIAL
Gr.3
1969
TOWN CRIER
m.
4
SOVEREIGN PATH
CORSLEY BELL
OWEN TUDOR
Gr.3
1968
VIRGINIA GENTLEMAN
m.
3
CROCKET
VIVIEN
NEARCO
Gr.3
1967
GOOD MATCH
m.
3
MATCH II
DOLPHINET
BIG GAME
Gr.3
1966
TESCO BOY
m.
3
PRINCELY GIFT
SUNCOURT
HYPERION
Gr.3
1965
SHOWDOWN
m.
4
INFATUATION
ZANZARA
FAIREY FULMAR
Gr.3
1964
PRINCELONE
m.
3
PRINCELY GIFT
PRELONE
PRECIPITATION
Gr.3
1963
WELSH RAKE
m.
8
ABERNANT
WAYWARD BELLE
FAIRWAY
Gr.3
1962
NEREUS
m.
3
NERON
PEACEFUL MATCH
TEHRAN
Gr.3
1961
AMBER LIGHT
m.
3
BOREALIS
KILLASHEE
PANORAMA
Gr.3
1960
BLAST
m.
3
DJEBE
GALE WARNING
NIMBUS II
Gr.3
1959
LUCKY GUY
m.
3
PINK FLOWER
DONNA ANNIVERSAIRE
DONATELLO II
Gr.3
1958
TEYNHAM
m.
3
WILWYN
DEVON VINTAGE
DEVONIAN
Gr.3
1957
BARON'S FOLLY
m.
3
BLUE PETER
FAIRNINGTON
PORTLAW
Gr.3
1956
KANDY SAUCE
f.
3
HARD SAUCE
ISKANDARIA
LE GOSSE
Gr.3
1955
GOLDEN PLANET
m.
3
SOLONAWAY
FAIR COMET
COUP DE LYON
Gr.3
1954
UPADEE
f.
4
FAIRFAX
COURINE
COUP DE LYON
Gr.3
1953
ARGUR
m.
4
DJEBEL
BOUILLABAISSE
BLENHEIM II
Gr.3
1952
SOUTHBORNE
m.
5
MUSTANG
BOOK COVER
APRON
Gr.3
1951
NERON
m.
3
NEARCO
LOVE'S LEGEND
DARK LEGEND
Gr.3
1950
GARRICK
m.
3
WYNDHAM
HONEST PENNY
FAIR TRIAL
Gr.3
1949
PAMBIDIAN
f.
3
FAIRFORD
BAM RALEIGH
SIR WALTER RALEIGH
Gr.3
1948
SOLINA
m.
4
FAIR COPY
GUERLINA
CLARISSIMUS
Gr.3
1947
WOODRUFFE
m.
3
BOIS ROUSSEL
AROMA
FAIRWAY
Gr.3
1946
ROYAL CHARGER
m.
4
NEARCO
SUN PRINCESS
SOLARIO
Gr.3
1939
MACKANN
m.
3
THE MAC NAB
CANALETTE
CANNOBIE
Gr.3
1938
ST MAGNUS
m.
5
SANSOVINO
FAIR ISLE
PHALARIS
Gr.3
1937
TEMPEST
m.
4
PARTH
SEA SPRAY
SEA SICK
Gr.3
1936
HINDOO HOLIDAY
m.
4
BLANDFORD
PAGAN SACRIFICE
CICERO
Gr.3
1935
FAIR TRIAL
m.
3
FAIRWAY
LADY JUROR
SON-IN-LAW
Gr.3
1934
SPEND A PENNY
f.
3
APRON
LADY EARN
BRIDGE OF EARN
Gr.3
1933
MADAGASCAR
m.
3
BLANDFORD
MADAWASKA
FRIAR MARCUS
Gr.3
1932
UNLIKELY
h.
4
BLANDFORD
SOUTHERN QUEEN
SOUTHANNAN
Gr.3
1931
COLDSTREAM
m.
3
GRAND PARADE
PLACIDIA
VALENS
Gr.3
1930
THE RECORDER
m.
3
CAPTAIN CUTTLE
LADY JUROR
SON-IN-LAW
Gr.3