21/04/2021
Queen Mother Champion Chase (Gr.1)
Pout tous chevaux entiers, hongres et juments de 5 ans et au-dessus.
£300,000 (£168,810 - £63,600 - £31,830...)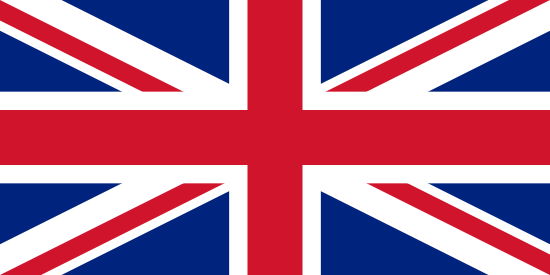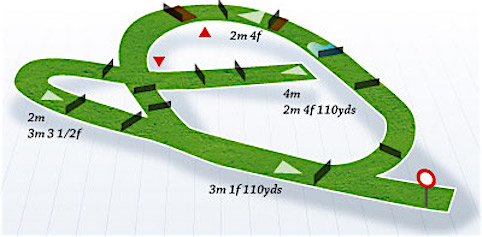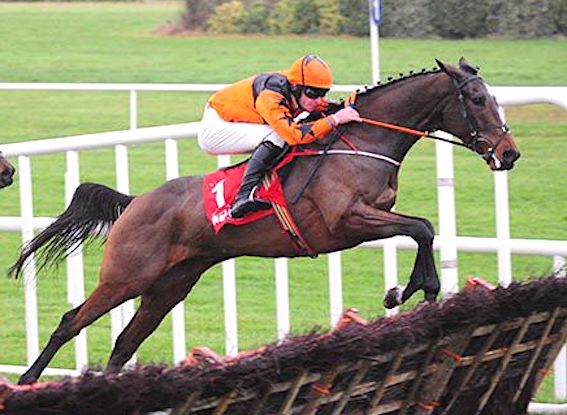 Conditions détaillées :
For 5yo+ which are allotted a rating of 130 or more by the BHA Head of Handicapping following a review of the horses entered and after taking account of races run up to and including March 9th. Horses which are not qualified for a rating in Great Britain, Ireland or France may also be entered. Such horses may be eligible providing the Handicapper is satisfied that the horse's racecourse performances up to and including March 9th would merit a minimum rating of 130. The decision of the BHA Head of Handicapping shall be final.
Weights: 11st 10lb
Allowances: mares 7lb
Historique :
Créé en 1959 sous le nom de National Hunt 2 miles Champion Chase (appellation conservée jusqu'en 1979), le Queen Mother Champion Chase est l'une des épreuves phares du meeting de Cheltenham.
---
Dernière édition :
17/03/2021
Queen Mother Champion Chase (Gr.1)
£300,000 - 5 ans & + MHF
3200 m steeple Cheltenham
f. b. 7 par Stowaway et Name for Fame (Quest for Fame)
2e : NUBE NEGRA (SPA)
h. 7 par Dink et Manly Dream (Highest Honor)
3e : CHACUN POUR SOI (FR)
h. 9 par Policy Maker et Kruscyna (Ultimately Lucky)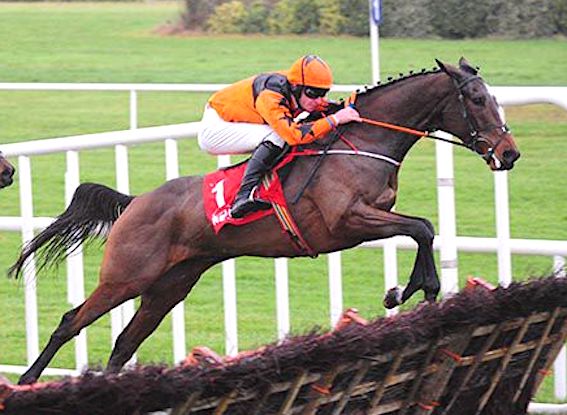 STOWAWAY, père de la gagnante.
Editions précédentes (62 vainqueurs) :
Année
Nom
Sexe
Age
Père
Mère
Pdm
Niveau
2020
POLITOLOGUE
h.
9
POLIGLOTE
SCARLET ROW
TURGEON
Gr.1

11/03/2020

Queen Mother Champion Chase (Gr.1)

£400,000 - 5 ans & + MHF

3200 m steeple Cheltenham

h. gr. 9 par Poliglote et Scarlet Row (Turgeon)

2e : DYNAMITE DOLLARS (FR)

h. 7 par Buck's Boum et Macadoun (Cardoun)

3e : BUN DORAN (IRE)

h. 9 par Shantou et Village Queen (King's Theatre)

POLITOLOGUE

2019
ALTIOR
h.
9
HIGH CHAPARRAL
MONTE SOLARO
KEY OF LUCK
Gr.1

13/03/2019

Queen Mother Champion Chase (Gr.1)

£400,000 - 5 ans & + MHF

3200 m steeple Cheltenham

h. b. 9 par High Chaparral et Monte Solaro (Key of Luck)

2e : POLITOLOGUE (FR)

h. 8 par Poliglote et Scarlet Row (Turgeon)

3e : SCEAU ROYAL (FR)

h. 7 par Doctor Dino et Sandside (Marchand de Sable)

ALTIOR

2018
ALTIOR
h.
8
HIGH CHAPARRAL
MONTE SOLARO
KEY OF LUCK
Gr.1

14/03/2018

Queen Mother Champion Chase (Gr.1)

£400,000 - 5 ans & + MHF

3200 m steeple Cheltenham

h. b. 8 par High Chaparral et Monte Solaro (Key of Luck)

2e : MIN (FR)

h. 7 par Walk in the Park et Phemyka (Saint Estèphe)

3e : GOD'S OWN (IRE)

h. 10 par Oscar et Dantes Term (Phardante)

ALTIOR

2017
SPECIAL TIARA
h.
10
KAYF TARA
SPECIAL CHOICE
BOB BACK
Gr.1

15/03/2017

Queen Mother Champion Chase (Gr.1)

£370,000 - 5 ans & + MHF

3200 m steeple Cheltenham

h. b. 10 par Kayf Tara et Special Choice (Bob Back)

2e : FOX NORTON (FR)

h. 8 par Lando et Natt Musik (Kendor)

3e : SIR VALENTINO (FR)

h. 7 par Early March et Valentine (Double Bed)

SPECIAL TIARA

2016
SPRINTER SACRÉ (AQPS)
h.
10
NETWORK
FATIMA III
BAYOLIDAAN
Gr.1

16/03/2016

Queen Mother Champion Chase (Gr.1)

£350,000 - 5 ans & + MHF

3200 m steeple Cheltenham

h. bf. 10 par Network et Fatima III (Bayolidaan)

2e : UN DE SCEAUX (AQPS)

h. 8 par Denham Red et Hôtesse de Sceaux (April Night)

3e : SPECIAL TIARA (GB)

h. 9 par Kayf Tara et Special Choice (Bob Back)

SPRINTER SACRÉ (AQPS)

2015
DODGING BULLETS
h.
7
DUBAWI
NOVA CYNGI
KRIS S
Gr.1
2014
SIRE DE GRUGY (AQPS)
h.
8
MY RISK
HIRLISH
PASSING SALE
Gr.1
2013
SPRINTER SACRÉ (AQPS)
h.
7
NETWORK
FATIMA III
BAYOLIDAAN
Gr.1
2012
FINIAN'S RAINBOW
h.
9
TIRAAZ
TRINITY GALE
STRONG GALE
Gr.1
2011
SIZING EUROPE
h.
9
PISTOLET BLEU
JENNIE DUN
MANDALUS
Gr.1
2010
BIG ZEB
h.
9
OSCAR
OUR SIVEEN
DEEP RUN
Gr.1
2009
MASTER MINDED
h.
6
NIKOS
HAUTE TENSION
GARDE ROYALE
Gr.1
2008
MASTER MINDED
h.
5
NIKOS
HAUTE TENSION
GARDE ROYALE
Gr.1
2007
VOY POR USTEDES
h.
6
VILLEZ
NUIT D'ECAJEUL
MATAHAWK
Gr.1
2006
NEWMILL
h.
8
NORWICH
LADY KAS
POLLERTON
Gr.1
2005
MOSCOW FLYER
h.
11
MOSCOW SOCIETY
MEELICK LADY
DUKY
Gr.1
2004
AZERTYUIOP (AC)
h.
7
BABY TURK
TEMARA
REX MAGNA
Gr.1
2003
MOSCOW FLYER
h.
9
MOSCOW SOCIETY
MEELICK LADY
DUKY
Gr.1
2002
FLAGSHIP UBERALLES
h.
8
ACCORDION
FOURTH DEGREE
OATS
Gr.1
2001
Course Non Courue
-
-
-
-
2000
EDREDON BLEU (AC)
h.
8
GRAND TRÉSOR
NUIT BLEUE III
LE PONTET
Gr.1
1999
CALL EQUINAME
h.
9
BELFORT
CHERRY SEASON
SILLY SEASON
Gr.1
1998
ONE MAN (DS)
h.
10
REMAINDER MAN
STEAL ON
GENERAL IRONSIDE
Gr.1
1997
MARTHA'S SON
h.
10
IDIOT'S DELIGHT
LADY MARTHA
SIDON
Gr.1
1996
KLAIRON DAVIS
h.
7
ROSE LAUREL
STYRENE
TRENEL
Gr.1
1995
VIKING FLAGSHIP
h.
8
VIKING
FOURTH DEGREE
OATS
Gr.1
1994
VIKING FLAGSHIP
h.
7
VIKING
FOURTH DEGREE
OATS
Gr.1
1993
DEEP SENSATION
h.
8
DEEP RUN
BANNOW BAY
ARCTIC SLAVE
Gr.1
1992
REMITTANCE MAN
h.
8
PRINCE REGENT
MITTENS
RUN THE GANTLET
Gr.1
1991
KATABATIC
h.
8
STRONG GALE
GARRAVOGUE
GIOLLA MEAR
Gr.1
1990
BARNBROOK AGAIN
m.
9
NEBBIOLO
SINGLE LINE
RASH PRINCE
Gr.1
1989
BARNBROOK AGAIN
m.
8
NEBBIOLO
SINGLE LINE
RASH PRINCE
Gr.1
1988
PEARLYMAN
h.
9
MANDAMUS
PEARLYRIC
EASTERN LYRIC
Gr.1
1987
PEARLYMAN
h.
8
MANDAMUS
PEARLYRIC
EASTERN LYRIC
Gr.1
1986
BUCK HOUSE
h.
8
ROYAL BUCK
SLAVE DE
ARCTIC SLAVE
Gr.1
1985
BADSWORTH BOY
h.
10
WILL HAYS
FALCADE
FALCON
Gr.1
1984
BADSWORTH BOY
h.
9
WILL HAYS
FALCADE
FALCON
Gr.1
1983
BADSWORTH BOY
h.
8
WILL HAYS
FALCADE
FALCON
Gr.1
1982
RATHGORMAN
h.
10
SUPER SAM II
GREEK LIGHT
GREEK STAR
Gr.1
1981
DRUMGORA
h.
9
DAYBROOK LAD
KINNEAGH
LIMEKILN
Gr.1
1980
ANOTHER DOLLY
h.
10
MON CAPITAINE
LITTLE BOMB
FORTINA
Gr.1
1979
HILLY WAY
h.
9
SUNNY WAY
MILLY
MILESIAN
Gr.1
1978
HILLY WAY
h.
8
SUNNY WAY
MILLY
MILESIAN
Gr.1
1977
SKYMAS
h.
12
SKYROS
RED MIMAS
RED SHAFT
Gr.1
1976
SKYMAS
h.
11
SKYROS
RED MIMAS
RED SHAFT
Gr.1
1975
LOUGH INAGH
h.
8
MENELEK
ANIMOSE
STEPHEN PAUL
Gr.1
1974
ROYAL RELIEF
h.
10
FLUSH ROYAL
FRENCH COLLEEN
LOBAU
Gr.1
1973
INKSLINGER
h.
6
BRONZE BABU
LAUREL WREATH
ARDAN
Gr.1
1972
ROYAL RELIEF
h.
8
FLUSH ROYAL
FRENCH COLLEEN
LOBAU
Gr.1
1971
CRISP
h.
8
ROSE ARGENT
WHEAT GERM
TRIGO
Gr.1
1970
STRAIGHT FORT
h.
7
STRAIGHT DEAL
FORTLASS
FORTINA
Gr.1
1969
MUIR
h.
10
SNOW KING
METRA
MAGIC RED
Gr.1
1968
DRINNY'S DOUBLE
h.
9
JOHN CONSTABLE
DONOMORE
CRACK BRIGADE
Gr.1
1967
DRINNY'S DOUBLE
h.
8
JOHN CONSTABLE
DONOMORE
CRACK BRIGADE
Gr.1
1966
FLYINGBOLT
h.
7
AIRBORNE
EASTLOCK
EASTON
Gr.1
1965
DUNKIRK
h.
8
DOMAHA
TOLLDOWN
DAVY JONES
Gr.1
1964
BEN STACK
h.
7
TANGLE
SWEET VERNAL
OVERTHROW
Gr.1
1963
SANDY ABBOT
h.
8
LANGTON ABBOT
SYLMAR
EASTON
Gr.1
1962
PIPERTON (DS)
m.
8
BORDER LEGEND
KILLIBEG
THE CARPENTER
Gr.1
1961
FORTRIA
h.
9
FORTINA
SENRIA
SUN YAT-SEN
Gr.1
1960
FORTRIA
h.
8
FORTINA
SENRIA
SUN YAT-SEN
Gr.1
1959
QUITA QUE
h.
10
MUSTANG
SELECTION
BLACK WATCH
Gr.1